Power management: Transformer overcurrent protection
Power management: Eaton develops fusing system for utility and commercial customers to simplify maintenance and support safe, high quality power.
Aug 6th, 2015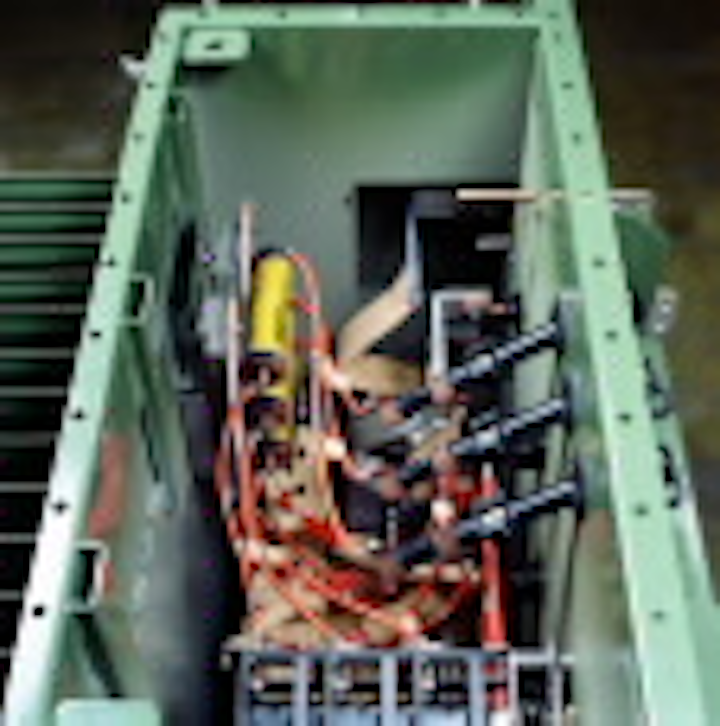 Energy management company Eaton expanded its transformer overcurrent protection solutions, including its Cooper Power series Bay-O-Net transformer low-current protection devices and energy-limiting submersible partial-range (ELSP) current-limiting fuses up to 38 kilovolts (kV). Eaton's innovative technology is designed to help customers get their systems back online faster. The Eaton solution can take as little as twenty minutes to replace low current fuses, compared to other solutions that may take more than three hours to replace or require replacing the entire transformer.
By protecting transformers from the effects of low and high-fault current faults, Eaton is helping customers enhance safety, improve reliability within power distribution systems, extend equipment life and simplify maintenance. Eaton also makes it easier to select protection devices through an online tool, the TransFusion coordination program, which helps customers identify the best solution for their application.
"Eaton leverages more than 50 years of innovation and expertise in transformer and fuse technology to help customers replace 38 kV rated secondary fault fuses in a matter of minutes," said Jim Washburn, product line manager, Eaton. "Eaton's expansive circuit protection solutions and tools help customers select and apply the most effective devices to minimize the harmful impact of overcurrents."
Eaton helps customers protect transformers with two-part, primary and back-up power protection solutions designed to extend equipment life and simplify maintenance. Eaton's Cooper Power series Bay-O-Net fuses provide the industry-standard, field replaceable low-current protection devices to avoid overloads and secondary faults, which cause premature equipment failure. Eaton's ELSP fuses are designed to minimize the impact of high fault current stresses on equipment and the distribution system by stopping the fault at the affected transformer. Now, when coordinated together, this fuse system can also be used to protect transformers up to 38 kV. This allows wind, solar and other customers with power systems between 23kV and 38 kV to replace equipment in the field, reducing costs and downtime, while enhancing safety.
The TransFusion Coordination program and online tools help customers navigate the numerous options that provide overcurrent protection to distribution-class transformers. By providing basic system information, customers can select the appropriate protection devices for their application, while accessing time current (TCCs) and overload curves to visualize the proper protection package for their specific device.
Eaton offers a range of Cooper Power series products that provide a range of power delivery and reliability, automation and control, advanced metering and demand response solutions designed to increase efficiency and smart operations. These products serve customers in the utility, commercial, industrial, mining, renewable energy and other markets.
Eaton's electrical business is a global leader with expertise in power distribution and circuit protection; backup power protection; control and automation; lighting and security; structural solutions and wiring devices; solutions for harsh and hazardous environments; and engineering services. Eaton is positioned through its global solutions to answer today's most critical electrical power management challenges.
Eaton is a power management company with 2014 sales of $22.6 billion. Eaton provides energy-efficient solutions that help our customers effectively manage electrical, hydraulic and mechanical power more efficiently, safely and sustainably. Eaton has approximately 102,000 employees and sells products to customers in more than 175 countries. For more information, visit www.eaton.com.
For more information about Eaton or other products, click here to go to Utility Products' Buyers Guide.