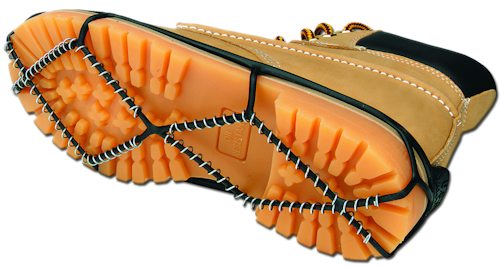 Safety equipment: Winter weather is unpredictable enough without having to worry about walking from point A to point B and making it in one piece. Andax Industries LLC's YakTrax™ Ice Traction Device for your shoes is the answer. It stretches over any footwear, from boots to jogging shoes, and stays in place.
A grid of 360° steel coils gives you traction on ice and snow with hundreds of edges gripping any slick, icy surface, providing stability. Best of all they are so comfortable, you won't even realize you are wearing them. Walk normally as you would on dry ground. Even World Cup Bobsledders wear YakTrax® to walk up the bobsled run. Stay safe and upright with YakTrax®.
For more information about Andax Industries or other products, click here to go to Utility Products' Buyers Guide.