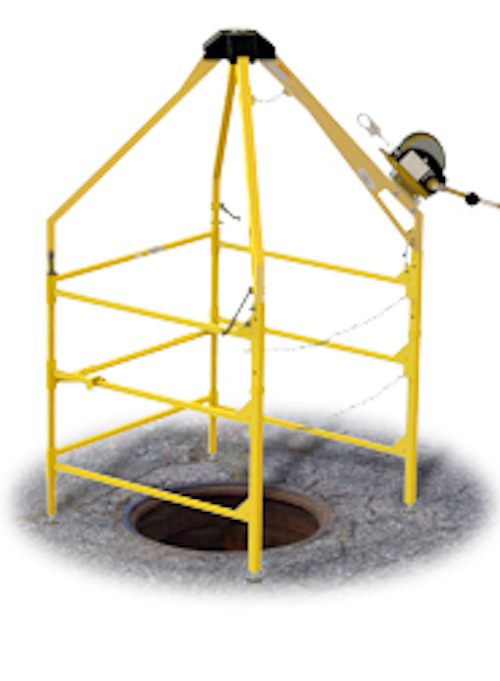 Safety products: Hi-Line Utility Supply announces the LifeGuard LG5A Safety system. Its lightweight aluminum and steel framework makes this all-in-one unit secure and tough yet completely potable, offering a quick one-person setup. Made in the USA, it features dual anchor points, leveling feet, and overhead proof load of 5,000 lbs. It is compatible with hoist, SRL, 3-way or a combination of devices.
The Lifeguard Manhole Safety system is Fall Arrest Anchorage certified and exceeds OSHA & ANSI Safety standards.
For all fall protection needs, reach out to Hi-Line Utility Supply. To place an order, request a copy of our 2014-2015 Catalog, or for more information, call (800) 323-6606. Check out these and other great tools from over 175 different manufacturers.
Please view the YouTube Video Here:
https://www.youtube.com/watch?v=a3NSTPd8g2Q
For more information about Hi-Line Utility Supply or other products, click here to go to Utility Products' Buyers Guide.