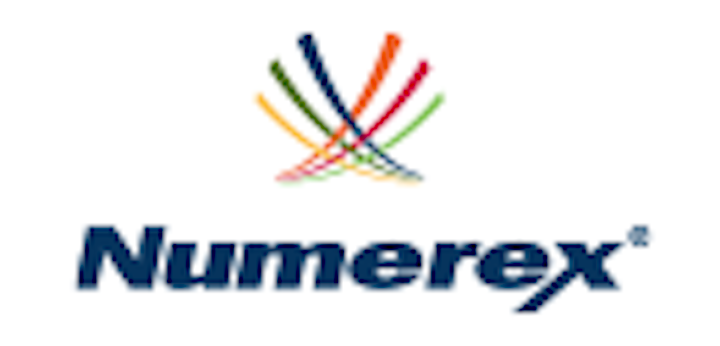 Safety equipment: Numerex Corp., a provider of interactive and on-demand machine-to-machine (M2M) products and technology enabling the Internet of Things (IoT), has announced the release of mySHIELD, a mobile personal emergency response (mPERS) system deployed as a wearable device to enhance the safety of lone workers, the elderly, and others. Built on Numerex's versatile platform, mySHIELD is a valuable tool to help ensure the safety of workers in the energy, security, and other industries where people often work alone, or are likely to find themselves in potentially vulnerable situations where their safety could be jeopardized.
Numerex's cloud-based mySHIELD solution uses two-way, voice-enabled, cellular technology. The mySHIELD device, connected by Verizon, works both indoors and outdoors. With a simple push of a panic button, users can easily communicate their need for immediate assistance, transmit their precise location, and speak to a live attendant in a call-center staffed 24/7/365. mySHIELD solution operates anywhere across North America that the Verizon network is available. So, users are not required to be within certain distance of a base station.
In addition, the solution supports logical grouping of users. Unlike most other mPERS offerings, mySHIELD can combine multiple users into groups and sub-groups. That is, a company deploying the solution can have multiple groupings of monitored users based on their organization's requirements. Also, companies can specify sub-groups and can assign users to particular managers. This allows managers to view users for which they are individually responsible. This key feature would allow a company administrator or authorized supervisor, for instance, to view the location and status of all mySHIELD equipped associates, or just those assigned to a particular manager or location. This feature is expected to be of interest to school districts, convenience store chains, and healthcare facilities -- anywhere it is desirable to view the status of all users together, or those in logical groups, sub- groups, or as individuals.
Available in multiple languages, the mySHIELD solution provides a dashboard that enables administrators to locate users with mapped views, and to schedule automated alerts and notifications via email and text messaging.
"The mySHIELD solution is the latest in the line of innovative and wearable mPERS offerings built on the versatile and proven Numerex platform," said Kelly Gay, president of Security Solutions at Numerex. "The market for security solutions in general and Lone Worker alternatives specifically, is a key area of interest for Numerex. We know there are many people who daily find themselves in potentially unsafe situations -- whether they work alone or in higher-risk occupations. We believe that this solution will have broad appeal and will provide a measure of safety to workers who otherwise might not be able to easily summon help when they need it most.
About Numerex
Numerex Corp. is a leading provider of interactive and on-demand machine-to-machine (M2M) products and technology enabling the Internet of Things (IoT). The Company's cloud-based solutions deliver actionable and secure Smart Data to its customers that produce new revenue streams and create operating efficiencies designed to improve profitability. Technology and services are delivered through integrated highly-scalable industrial IoT platforms. Services and solutions are typically sold on a subscription basis. Smart Devices, Network connectivity and services, and software Applications, branded Numerex DNA®, are available as components or bundled and offered as pre-engineered, pre-configured solutions that are designed to accelerate deployment. Also, business and professional services are available to assist in the development and commercialization of customized solutions. Numerex is ISO 27001 information security-certified, highlighting the Company's focus on data security, service reliability and around-the-clock support of its customers' M2M solutions.
For more information about Numerex or other products, click here to go to Utility Products' Buyers Guide.