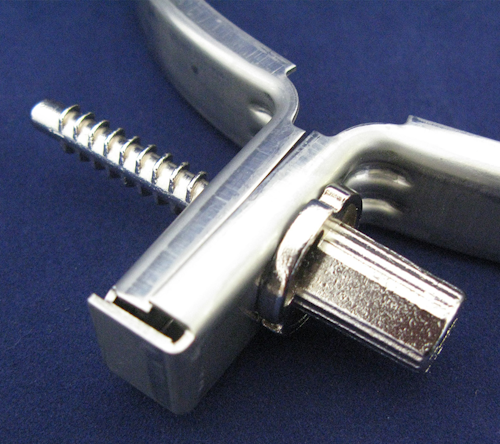 Utility safety: Brooks Utility Products, a supplier of electric metering products for the utility industry for more than 140 years, has launched a new advanced meter security product with the Q-Ring. The Q-Ring was created in response to a Canadian utility preparing to deploy their AMI smart meters. Concerned that the new meters would face longer periods between inspections, since meter reading employees would no longer need to visit the meters, the utility sought new levels of meter security.

Observing that many sealing rings have tamper points, the utility asked Brooks for a one-piece ring design. They also required that the ring have three sealing connection points (the two legs or tabs of the ring and the head of the screw) and that the product be constructed from a heavy gauge of stainless steel to further improve security.

The Q-Ring also advances efficiency in AMI installations. Its unique design holds the screw captive, making installation much easier than conventional locking devices that require keys to secure the ring. This added feature helps installers expedite their installation times while maintaining a higher level of security than typical sealing rings can provide, which is important for utilities installing large AMI deployments in densely populated areas.

"Our Q-Ring is the only solution of its kind on the market," said Brooks' Director of Engineering Derrick Titus. "Our customer needed improved security and installation efficiency and we provided both, using a thicker gauge steel and a fresh, innovative design. We love this part of our job, tackling utilities' toughest challenges and providing products that meet them."

About Brooks
Brooks Utility Products manufactures and supplies a complete line of metering related products for the utility industry. Brooks UP is part of the Tyden Group of companies, providers of innovative and customized security solutions and product identification technology.
For more information about Brooks Utility Products or other products, click here to go to Utility Products' Buyers Guide.