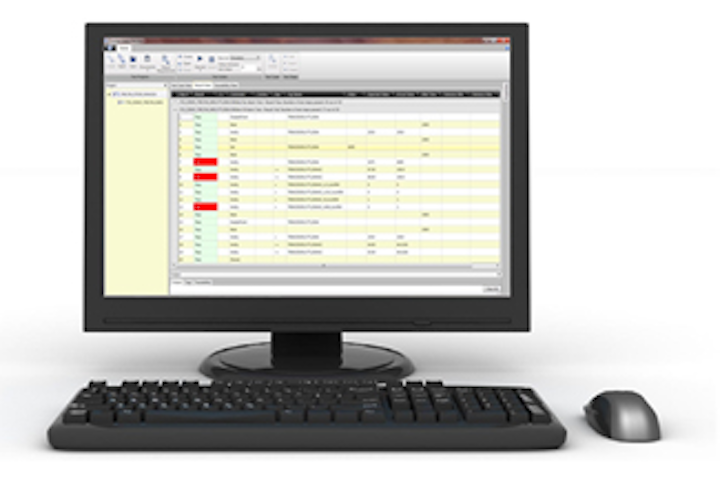 Safety products: Schneider Electric, the global specialist in energy managementand automation, has released its Triconex Safety Validator, a new software product that automatically tests and documents Triconex safety application logic.

TÜV-certified Triconex Safety Validator provides powerful, automated and easy-to-use logic testing that quickly and cost effectively validates that application logic running in the company's Triconex safety controller¹s functions as designed. The product then automatically documents the results, saving significant effort, time and money.

"In today's economic climate everyone is striving for productivity and efficiency gains," said Chris Stogner, director of the company's Triconex brand offering. "A major benefit of our automated testing product is that it never sleeps and it never forgets to document test results. Because testing can be performed anytime, it enables our customers to validate their safety systems better using fewer resources. All in all, Triconex Safety Validator strengthens the safety performance of the operation while it improves efficiency and reduces costs."

Compared to traditional manual testing methods, Triconex Safety Validator increases test accuracy and coverage, ensures repeatable quality, optimizes test resources and increases efficiency across the board, whether when testing the application logic for the first time on new projects, when executing periodic proof testing of the safety system or during upgrades.

For more information and to view the TÜV certificate, please visit the Triconex Safety Validator webpage.

About Schneider Electric
Schneider Electric is the global specialist in energy management and automation. With revenues of $30 billion in FY2014, our 170,000 employees serve customers in over 100 countries, helping them to manage their energy and process in ways that are safe, reliable, efficient and sustainable. From the simplest of switches to complex operational systems, our technology, software and services improve the way our customers manage and automate their operations. Our connected technologies reshape industries, transform cities and enrich lives. At Schneider Electric, we call this Life Is On.

For more information about Schneider Electricor other products, click here to go to Utility Products' Buyers Guide.