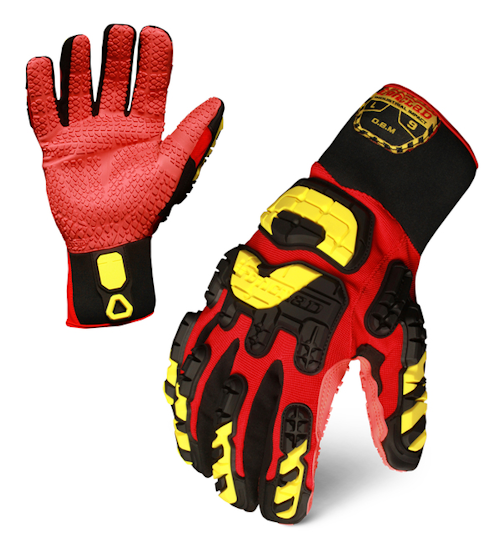 Work gloves: Ironclad® Vibram® Gloves combine the Ironclad Industrial Impact collection with Vibram Sole Technology. They are "Work Boots for your Hands®" Designed for the industry's best impact resistance and grip.
Ironclad® Vibram® Gloves Feature:
• Impact resistance never seen before for the toughest environments
• Better performance, ease of mind
• Palm Tread Patterns suited to meet the unique needs of various environments
• Protects all bones and joints on the wearers hands - reducing injuries
• Increased Grip Performance - durable and long-lasting even in the toughest environments
For more information about Ironclad or other products, click here to go to Utility Products' Buyers Guide.