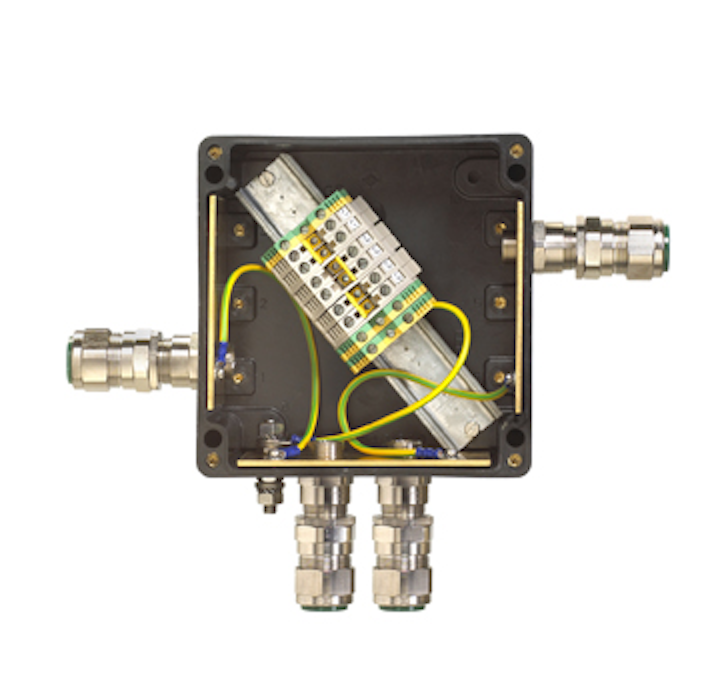 Utility safety: Emerson Industrial Automation has designed a dependable yet highly versatile solution for customers to protect instrumentation, terminals and other electrical equipment with its Appleton JBEP polyester enclosures and junction boxes.
Providing durability, impact-resistance and an IP66 rating to prevent water ingress, Appleton JBEP enclosures and junction boxes can be deployed with confidence in hazardous or highly corrosive environments.
An advantage of Appleton JBEP enclosures and junction boxes is their fully non-metallic housings that deliver optimum performance in weather-exposed and corrosive locations. The 5mm fiberglass reinforced polyester also provides extreme durability with an IK10 impact rating of 20 joules. In addition, because the material is carbon-filled, it resists static buildup, practically eliminating the risk of electrical discharge.
JBEP nonmetallic enclosures and power junction boxes are impervious to the galvanic reactions and oxidation that can attack improperly specified metals. They are also lightweight and made strong.
Appleton JBEP Series enclosures and junction boxes are simple to specify with worldwide certifications and no need to recertify after field modifications. Modular in design, the boxes can be easily coupled together to suit application and footprint requirements.
For more information about Emerson Industrial Automation or other products, click here to go to Utility Products' Buyers Guide.