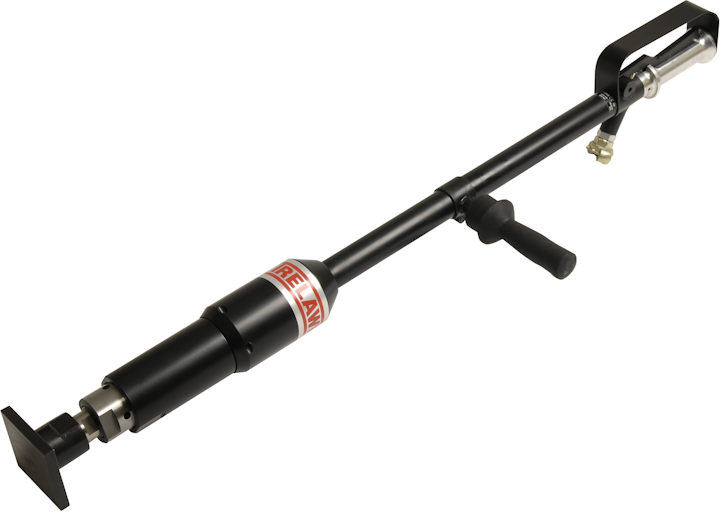 Construction equipment: CS Unitec's Trelawny VL LRS Back Fill Tamper is ideal for safe compaction close to walls and around objects such as fragile pipes, utility poles and water meters. Model 150.5330 is suitable for narrow trench work, pathways and small area reinstatement tasks in and around restricted excavations. Integrated Vibro-Lo vibration reduction technology reduces operator fatigue, increases efficiency and helps to prevent injury.
Equipped with a 4 in. x 4 in. foot tamper, Model 150.5330 uses 1300 blows per minute to compact material up to 136 lbs. per cubic foot. The tool is 50 in. in length and weighs 48 lbs., making it easily transportable and storable. A variety of foot plates are available to suit the size and shape of the work area.
For more information about CS Unitec or other products, click here to go to Utility Products' Buyers Guide.