Safety products: ABB announces PowerED webinar series around physical security and safety
Arc flash protection and more: Free, interactive, educational webinars offer first-hand expertise on improving storm preparedness, resiliency, physical security and personnel safety for evolving grid.
Jul 17th, 2015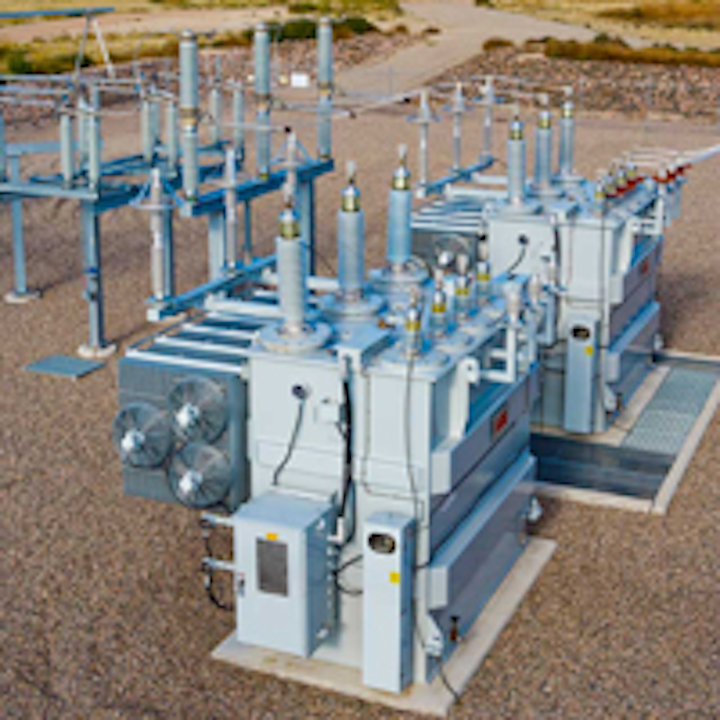 Utility safety: ABB has announced details for its annual "PowerED" educational webinar series. This free, interactive series takes an in-depth look at the major challenges facing the power industry today, along with groundbreaking solutions to overcome them.
The US is more dependent than ever today on reliable electric power for residential, commercial and industrial use, as well as strategic security. However, a natural disaster or terrorist attack on the grid could result in widespread power outages and significant economic losses. The power industry has had to grapple with these issues in recent years due to both natural and man-made attacks on the grid.
This free webinar series will tackle issues like physical security, resiliency and recovery, safety and related new technologies head on and provide "POWERful insights" for the evolving grid from engineering experts with years of first-hand experience.
The series is made up of four one-hour webinars this fall (all times are Eastern Time):
Taking the wind out of the next SuperStorm
Strategies for storm preparedness and quick recovery to improve grid reliability and resiliency
July 24, 2015, 1:00-2:00 p.m.; Presenters: Brian Friedrich, John Boggess, Parag Parikh, Craig Stiegemeier
This webinar will look closely at how utilities can anticipate, mitigate and recover from major storm events faster. From grid hardening, to mobile and outage management solutions, this webinar will look at how technology, automation, and strategic rapid repair and recovery strategies can lead to more reliable systems and improved customer satisfaction. >> Learn more and register
Saving lives through arc flash mitigation
Leveraging technology to improve safety and reliability ­ September 22, 2015, 1:00-2:00 p.m. Presenters: Brian Friedrich, Samy Faried
This webinar will focus on how to leverage technology to meet the new OSHA standards and protect your employees from the hazards of arc flash explosions. >> Learn more and register
How secure is your substation?
Physical security (Part I) ­ three strategic elements to protect your assets ­ October 16, 2015, 2:00-3:00 p.m.; Presenters: Rich Bocim, Mike Eads, Craig Stiegemeier, Adam Guglielmo
This webinar will explore how to approach today's physical security threats; the steps involved to assess and harden your critical equipment; and the new technologies, such as monitoring, to make these tasks easier. >> Learn more and register
It's not a matter of if, but when
Physical security (Part II) - Strategies for recovery and repair
October 28, 2015, 1:00-2:00 p.m.; Presenters: Rich Bocim, Brian Friedrich, Craig Stiegemeier, Mike Eads
This webinar will review rapid repair and replacement strategies that will help mitigate your risk, reduce outage duration and improve your grid resiliency. >> Learn more and register
To view course descriptions, webinar calendar and registration information, visit new.abb.com/us/about/power-webinars.
ABB is a leader in power and automation technologies that enable utility and industry customers to improve performance while lowering environmental impact. The ABB Group of companies operates in around 100 countries and employs about 140,000 people. The company's North American operations, headquartered in Cary, North Carolina, employ over 30,000 people in multiple manufacturing, engineering, service and other major facilities.
For more information about ABB or other products, click here to go to Utility Products' Buyers Guide.