Safety products: Remote switch actuator provides safety for technicians
Arc flash protection: CBS ArcSafe, a manufacturer of remote racking and switching solutions for low- and medium-voltage switchgear, introduces its remote switch actuator for QA/CBC Pringle Switches.
Jul 6th, 2015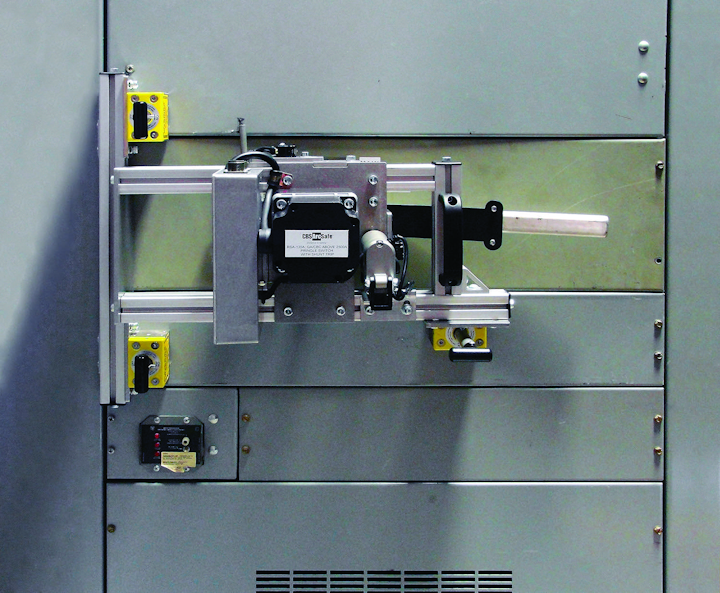 Safety products: The CBS ArcSafe® RSA-135A is a remote switch actuator that allows technicians to remotely close and open/trip the Pringle switch from a safe distance while stationed outside of the arc-flash boundary. Installation and operation of the RSA-135A is quick, simple, and does not require any modifications to the electrical equipment. The RSA-135A is compatible with all type QA/CBC Pringle switches with ratings of 2500A and up and equipped with shunt trip. Typical uses of these switches include heavy-duty applications such as rectifier disconnects, crane and electrified rail isolation, battery disconnects, and UPS systems. The CBS ArcSafe RSA-135A is a safer and more cost-effective solution when compared to other arc-flash mitigation alternatives.
Overview:
• Remote operation from up to 300 feet away
• Lightweight and portable for hard-to-access areas
• Simple setup, no equipment modification required
• Quick installation and removal from gear
• Adjustable travel and locators to accommodate entire product line
• Reduces or eliminates need for arc-flash hazard suits
• Eliminates all hazardous manual contact with gear during operation
• Designed, manufactured, and assembled in the USA
For more information about CBS ArcSafe or other products, click here to go to Utility Products' Buyers Guide.