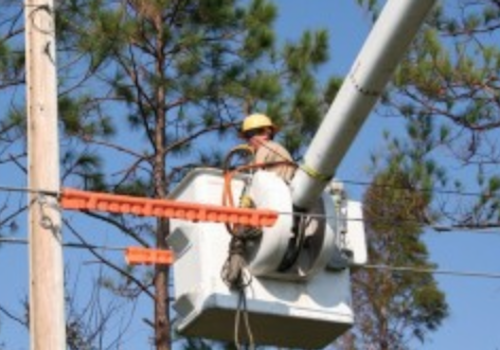 Utility linemen: Every day, our nation's linemen put their lives on the line to keep the power on. They build, maintain and repair our electric infrastructure, often in dangerous conditions and storms. Recognizing the sacrifice these men and women make to serve their communities, Sensus and Dubois Rural Electric Cooperative (REC) call on public service providers to celebrate linemen on National Lineman Appreciation Day.

"We value the hard work our linemen do every day to serve our community," said Don Book, general manager at Dubois REC. "Lineman are the first responders, working both day and night and even during the harshest weather conditions to restore power for our customers."

To improve coordination between the utility and linemen, Dubois REC has deployed the Sensus FlexNet communication network, which allows the utility to dispatch linemen to the right location at the right time and, ultimately, restore power faster to customers.

The Sensus FlexNet system is a long-range radio network that provides a scalable and reliable communications infrastructure that enables smart cities. The range of the point-to-multi-point network reduces the number of access points required to capture and transmit data. Public service providers using the FlexNet communication network can support multiple applications that increase operational efficiency and customer engagement. The large inventory of licensed spectrum ensures that customers have the bandwidth required to support future data requirements.

"Utility linemen go to great lengths to ensure our comfort and safety," said Greg Myers, vice president of marketing at Sensus. "Sensus is proud to offer solutions that allow public service providers to reach farther by making better informed decisions when dispatching linemen."

Dubois completed deployment of their communications infrastructure in 2013 with 13,000 FlexNet endpoints. The cooperative selected Sensus as a partner because of the strength and flexibility of the communications system to service the diverse terrain in Dubois' 600 square mile territory. In addition to a robust outage management program, Dubois leverages Sensus technology for meter reading and remote meter connect and disconnect.

The National Rural Electric Cooperative Association Board has designated the second Monday of each April as National Lineman Appreciation Day. For 2015, April 13 is the day set aside to recognize the many men and women who keep the lights on.

For more information about National Lineman Appreciation Day or other products, click here to go to Utility Products' Buyers Guide.