Safety products: Equipment monitor with Bluetooth smart capability
Monitoring system: ITT releases i-ALERT2, breakthrough equipment monitor with Bluetooth smart capability. Enables customers to spend less time collecting data, more time solving problems.
May 20th, 2015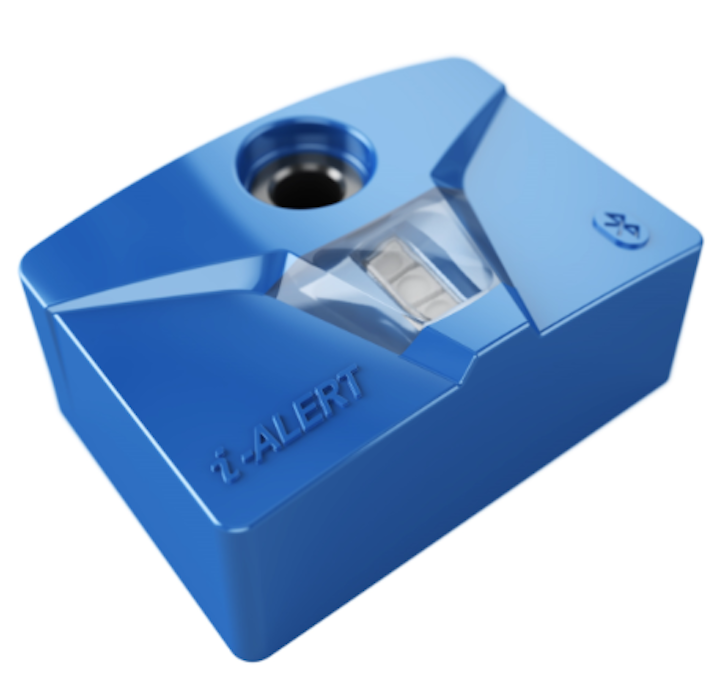 Utility safety: ITT's PRO Services® brand has launched the i-ALERT®2, a Bluetooth Smart-enabled machine health monitor that allows customers to identify potential problems before they become costly failures. It tracks vibration, temperature and run-time hours and wirelessly syncs the data with a smartphone or tablet through the i-ALERT2 mobile app.
ITT's i-ALERT2 combines the latest in Bluetooth low-energy and sensor technologies commonly used in the newest consumer health and fitness trackers and smart watches such as the Apple Watch and Fitbit®. The i-ALERT2 is the first to successfully integrate these technologies into an industrial package. It is engineered and rated for use in a wide range of industrial environments. It is chemical resistant, rated for extreme temperatures (-40 to 84°C, -40 to 183°F) and is rated to operate in environments with explosive gases, dust and fibers.
"The breakthrough development of i-ALERT2 is industry-changing. It further solidifies ITT's continued commitment to providing customers with the most innovative monitoring and maintenance programs," said Aris Chicles, president of ITT's Industrial Process business.
"ITT's i-ALERT2 delivers sophisticated technology so economically that it extends the practical reach of in-plant monitoring systems to all types of machines, enabling rapid connection of industrial machines to the Industrial Internet of Things," said Dan Kernan, Global Product Director, Aftermarket Solutions, ITT's Industrial Process business.
With 24/7 monitoring, a wireless range of up to 100 feet (30 meters) and the ability to scan multiple i-ALERT2 devices at once with a mobile device, customers will be able to quickly and safely inspect multiple pieces of equipment and be alerted of potential problems before they become critical failures.
"Customers will be able to spend less time collecting data and more time solving problems," Kernan added.
Through the i-ALERT2 mobile app, customers can now view real-time and historical data, diagnostic information and machine records. This provides them with the data necessary to make informed decisions.
ITT's i-ALERT®2 is available three ways:
• Retrofitted to any rotating equipment in the field,
• Included with an equipment repair or upgrade through ITT PRO Services, or
• Added to newly purchased ITT pump equipment.
The i-ALERT2 will be available globally to major industrial markets. Shipments will start in early July and the iOS mobile app will also be available for download then on the App Store on iTunes with an Android version to follow.
For more information on ITT's i-ALERT2, click here, or follow the @ITTPROServices Twitter handle.
About ITT
ITT is a diversified leading manufacturer of highly engineered critical components and customized technology solutions for the energy, transportation and industrial markets. Building on its heritage of innovation, ITT partners with its customers to deliver enduring solutions to the key industries that underpin our modern way of life. Founded in 1920, ITT is headquartered in White Plains, N.Y., with employees in more than 35 countries and sales in a total of approximately 125 countries. The company generated 2014 revenues of $2.7 billion.
For more information about ITT or other products, click here to go to Utility Products' Buyers Guide.