Electrical distribution
Energy management: Trimble announces utility Network Investment planning and Right-of-Way Contract Management applications. Open, network-centric solutions enable utilities to plan, manage and optimize distribution operations.
Feb 26th, 2015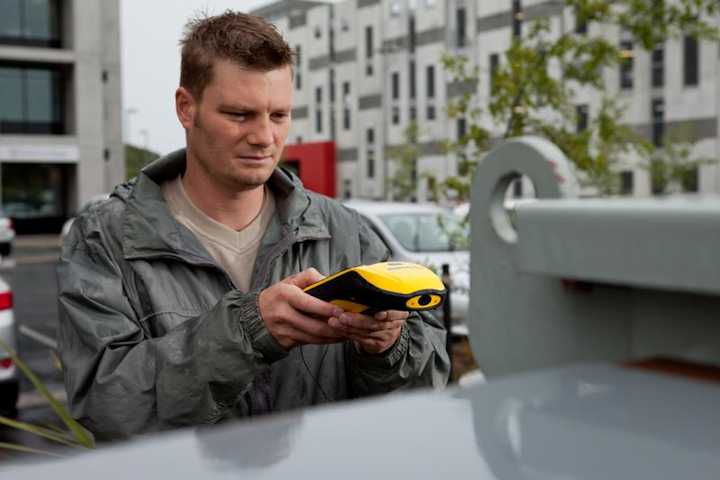 Utility supplies: Trimble announced availability of its Network Investment Management and Right-of-Way Management applications. Trimble's Network Investment Management application enables utilities to overcome the challenges when constantly-updated information required in planning is fragmented into various calculations and systems maintained by different people across organizations. The Right-of-Way Contract Management application allows utilities to minimize risk and simplify the cumbersome process of managing right-of-way contracts. The applications are part of Trimble's field-proven enterprise Network Information System (NIS) and Distribution Management System (DMS) platform, which is used by over 150 utilities globally.
The announcement was made at DistribuTECH 2015, the largest U.S. conference that focuses on the utility industry.
"Trimble's utility solutions have helped us achieve industry-leading levels of capital efficiency and network reliability," said Jorma Myllymäki, Head of Operations & Network Performance at Elenia Oy, the second largest electric distribution utility in Finland. "Trimble has served as a trusted development partner of ours for 25 years."
Trimble's Network Investment Management application provides utilities with an up-to-date, cross-departmental view of network cost and value, return on network investment, project status and project efficiency. Estimated costs are updated automatically when network plans are modified, and actual project costs can be incorporated from an enterprise resource planning system. As a result, network investment information is accurate, timely and readily available.
Trimble's Right-of-Way Contract Management application utilizes NIS' open data model, automated workflows and integration with enterprise systems to streamline the process of acquiring, moving, and renewing utility rights-of-way. Maintaining and updating rights-of-ways for utilities is a notoriously inefficient, paper-bound process due to the many internal and external entities involved.
About Trimble Energy
Trimble Energy provides operations, asset management and maintenance solutions to hundreds of utilities worldwide. Trimble combines high-accuracy positioning products with field and office solutions to help electric and gas utilities plan, manage and optimize distribution operations. Utilities use Trimble's energy solutions to increase field worker safety and productivity, enhance regulatory compliance, and improve customer service and communications.
About Trimble
Trimble applies technology to make field and mobile workers in businesses and government significantly more productive. Solutions are focused on applications requiring position or location—including surveying, construction, agriculture, fleet and asset management, public safety and mapping. In addition to utilizing positioning technologies, such as GPS, lasers and optics, Trimble solutions may include software content specific to the needs of the user. Wireless technologies are utilized to deliver the solution to the user and to ensure a tight coupling of the field and the back office. Founded in 1978, Trimble is headquartered in Sunnyvale, Calif.
For more information about Trimble or other products, click here to go to Utility Products' Buyers Guide.