Utility supplies: Signal transmission solutions for mission-critical applications
Utility equipment: Belden's WLAN Software Enables Secure and Reliable Wireless Connections Enhancements to Hirschmann HiLCOS 9.0 Software Include New Security Features and Simpler Deployment for Industrial Networks.
Feb 10th, 2015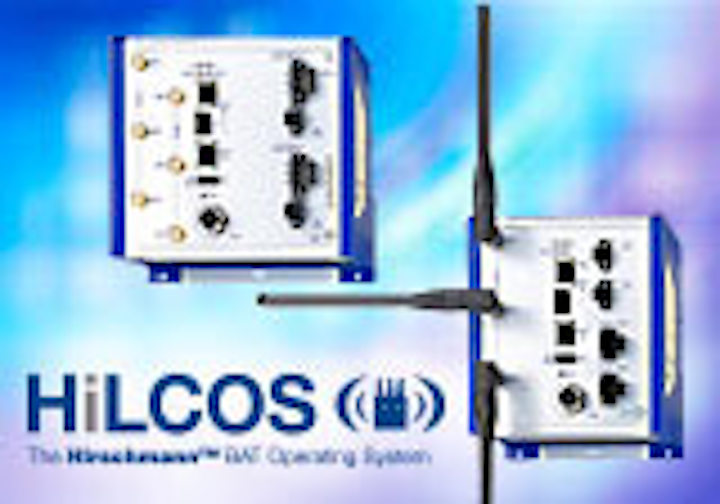 Utility safety: Belden Inc., a provider of signal transmission solutions for mission-critical applications, has updated its Hirschmann HiLCOS 9.0 WLAN software for maximum network availability and data security across wireless connections.
"Our goal is to help industrial networks achieve wireless connections that match the reliability of wired solutions and the enhancements we've made to HiLCOS 9.0 do just that," said Director Product Management Andreas Gramer. "Through our OpenBAT family, which is supported by this new software version, network managers can confidently use wireless technology in their mission-critical applications ­ especially when distance or environmental conditions make wired options too expensive or challenging."

HiLCOS 9.0 helps ensure the highest-available wireless connection, while also protecting industrial networks from malicious behavior. Many markets, such as transportation (railways), power transmission and distribution, oil and gas, renewable energy, machine building and other hazardous environments, can benefit from the software's newest features.
"In addition to reliability, securing wireless networks is vital to plant safety, data integrity and around-the-clock operation," adds Gramer. The updated software enables network managers to monitor and control human and machine network flows, while also protecting traffic from unwanted threats or attacks.
Additional features available in the 9.0 version include:
• Simple deployment through an Automatic Wireless Distribution System (AutoWDS).
• Enhanced security through a Wireless Intrusion Detection System (WIDS), Protected Management Frames (PMF), Layer 2 firewalls with stateful packet inspection and Wi-Fi Protected Access (WPA).
• Zero network failover due to Parallel Redundancy Protocol (PRP), even in situations with high latency and traffic congestion.
For more information about the HiLCOS 9.0 WLAN Software, click here.
An early innovator in industrial Ethernet, Belden knows Industrial IT and is delivering the next generation of industrial networking solutions. Its global brands ­ Hirschmann, GarrettCom and Tofino Security ­ are leading the way in the adoption of industrial Ethernet. With a purpose-built portfolio, Belden's wired, wireless and embedded products deliver the highest confidence of reliability, availability and security. In addition, excellent warranties and dedicated customer support minimize downtime, protect critical infrastructure and provide peace of mind.

About Belden
Belden Inc., a global leader in high-quality, end-to-end signal transmission solutions, delivers a comprehensive product portfolio designed to meet the mission-critical network infrastructure needs of industrial, enterprise and broadcast markets. With innovative solutions targeted at reliable and secure transmission of rapidly growing amounts of data, audio and video needed for today's applications, Belden is at the center of the global transformation to a connected world. Founded in 1902, the company is headquartered in St. Louis and has manufacturing capabilities in North and South America, Europe and Asia.
For more information about Belden or other products, click here to go to Utility Products' Buyers Guide.