Safety products: Precast concrete fence and barrier products
Utility safety: Superior Concrete Products manufactures and build a superior concrete fence, launches superior ballistics product innovation.
Feb 10th, 2015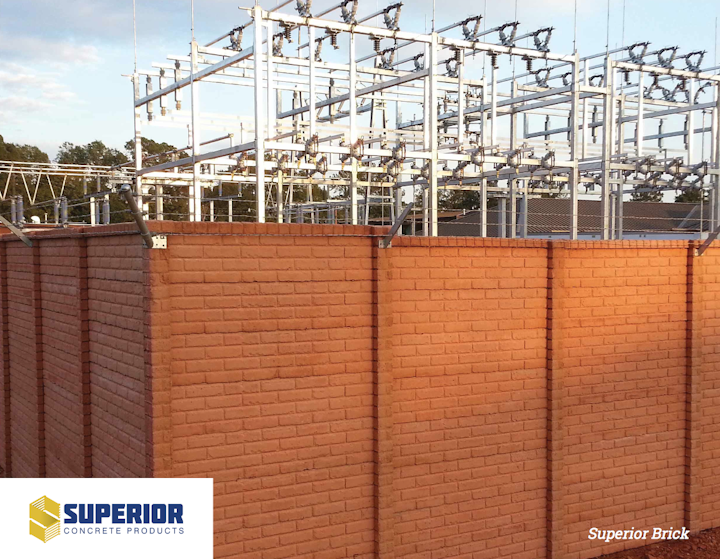 Safety products: Superior Concrete Products, a North-Texas-based manufacturer of precast concrete fence and barrier products, exhibited at the World of Concrete Tradeshow in Las Vegas. A pioneering leader in the precast concrete fence industry, Todd Sternfeld, owner and CEO along with his management team, demonstrated how Superior Concrete Products (SCP) manufacturers and builds a Superior Fence. In addition, SCP launched Superior Ballistics, an exclusive product enhancement that strengthens and reinforces the company's fence panels, making them impervious to close-range rifle fire.

"At Superior Concrete Products, we make fences for home and businesses owners that are as attractive as they are strong, and easy to construct," said Sternfeld. "Composed of a proprietary post and panel system, our fences are designed to flex during adverse weather and ground movement without failing ­ effectively withstanding hurricane-force winds and earthquakes. And, we've developed Superior Ballistics -- a new product that makes our strong fence even more powerful for our security-minded customers that need a barrier durable enough to withstand the impact of high-caliber ammunition."

"Aside from the strength and attractiveness of SCP's precast concrete fence panels, our fences are also designed to be a quick and simple install. In fact, a three-man crew can easily complete the construction of a fence for the average homeowner in only 2 to 4 days," Sternfeld added.

About Superior Concrete Products:
Founded in 1986, Superior Concrete Products engineers, manufactures and installs precast concrete walls, fences, structures and other barrier systems for the utility substations, residential developments, golf courses and the farming/ranching industries throughout North America. The company also has installations abroad and licenses precast mold products and services in countries around the globe. Certified by the National Precast Concrete Association, the company is headquartered in Euless, Texas.
For more information about Superior Concrete Products or other products, click here to go to Utility Products' Buyers Guide.