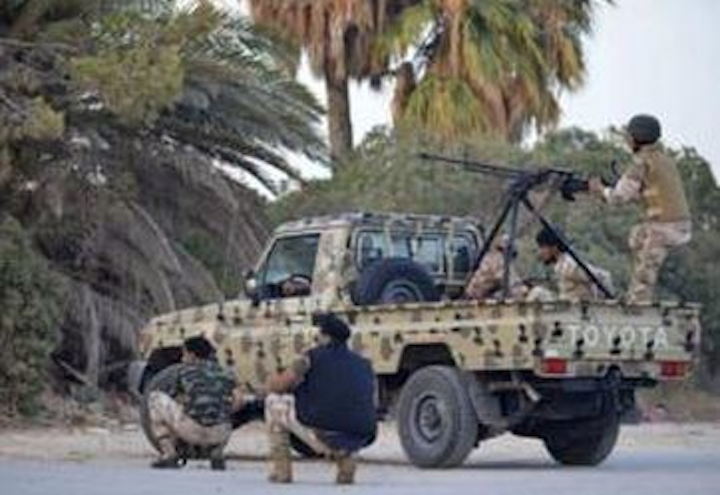 TRIPOLI, Libya (AP) — A Libyan military official says gunmen have killed 14 soldiers guarding a power plant in the central city of Sirte.
The official Libyan news agency says the military chief of the self-proclaimed government in the capital Tripoli has ordered an investigation into the slaying in Sirte, which is controlled by Islamist militias allied with the Tripoli government.
It is not clear who carried out the attack early Thursday.
Nouri Abu-Sahmein, the military chief appointed by the Tripoli government, said in his statement the military prosecutor would lead the investigation.
Battles among rival militias in Libya have left hundreds of people dead and thousands displaced in recent weeks. Anti-Islamist militias back the internationally recognized government, which is based in the country's far east.