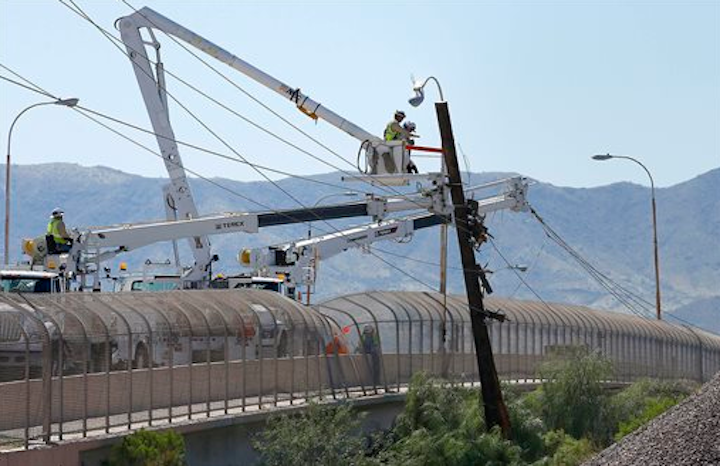 SEATTLE (AP) — Utility crews worked Sunday to restore electricity to thousands of residents in the Pacific Northwest after a windstorm downed trees, knocked out power lines and blocked roads.
Residents throughout the region reported fallen tree branches. Seattle City Light said Saturday night's winds left more than 50,000 without power, but electricity was restored to a majority of customers by Sunday. The utility said Sunday afternoon crews will likely work into Sunday evening and early Monday to make repairs to its distribution lines.
The utility says a combination of wet soil from recent rains and high winds led branches to fall on power lines.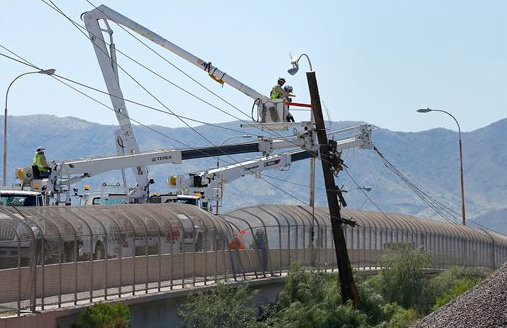 Chris Burke, a meteorologist with the National Weather Service in Seattle, said some areas of Seattle saw sustained winds as high as 60 mph on Saturday. Winds were also blustery along the coast, where Westport clocked winds of 50 mph and gusts of 63 mph.
Wind gusts were as strong as 49 mph at the Portland airport Saturday, according to the National Weather Service.
In Oregon, Portland General Electric says about 16,000 residents did not have power as of 1 p.m. Sunday. The utility said on its Twitter account that it had restored power to about 120,000 and repaired nearly 140 downed lines.
In southeast Douglas, a Grants Pass woman was injured Saturday when a 40-foot tall tree crashed down onto the hood of her car while she was driving on Highway 230. The massive tree broke and the driver, Kristen Daniels, lost control and hit another car.
On Saturday, the Coast Guard helped crabbers on two recreational boats that encountered heavy winds and choppy seas on the Columbia River Bar, the Daily Astorian reported.