Lawmakers ask police to probe SCE&G over V.C. Summer nuclear plant
The lawmakers also said they would turn over to SLED any information gathered during their previous two hearings on the project's failure
Sep 26th, 2017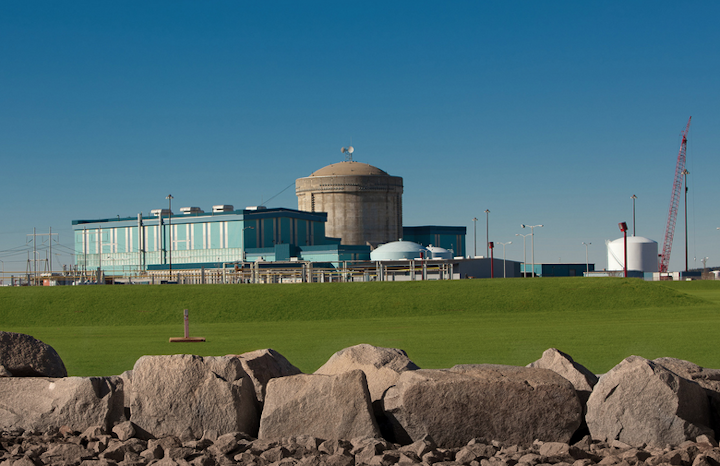 COLUMBIA, S.C. (AP) — Top South Carolina lawmakers on Monday asked state police to investigate "potential criminality" on the part of one of the co-owners that has abandoned a multibillion-dollar nuclear power construction project, adding possible state scrutiny into the multibillion-dollar failure, which is already the subject of an ongoing federal probe.
The request from House Speaker Jay Lucas came after Attorney General Alan Wilson wrote his own letter Friday asking for state agents to be assigned to investigate the utilities and report back to one of his prosecutors.
In a copy of Lucas' letter provided to reporters, he wrote to State Law Enforcement Division Chief Mark Keel requesting the investigation. In the missive, Lucas writes that he and other lawmakers believe the collapse of the nuclear reactor project at V.C. Summer "is a direct result of misrepresentation" by South Carolina Electric & Gas Co. and its parent company, SCANA.
"We also believe that criminal fraud through the concealment of material information is also a plausible cause for the project's disastrous collapse," Lucas wrote.
Wilson's letter doesn't specify what type of criminal violations he thinks might have occurred.
In an email to The Associated Press on Monday, SCANA spokesman Eric Boomhower said SCE&G had received a copy of the letter and would cooperate with any law enforcement or regulatory probe into the project. SLED spokeswoman Kathryn Richardson said the agency was aware of the letter but had not yet received it.
The letter was also signed by state Reps. Peter McCoy and Russell Ott, leaders of a House panel looking into the project's failure. That committee next meets Tuesday, and the lawmakers wrote that they would "continue to scrutinize" the role of project co-owner Santee Cooper but would cease contact with SCE&G and SCANA officials.
The lawmakers also said they would turn over to SLED any information gathered during their previous two hearings on the project's failure.
The probe request comes as federal authorities continue their own investigation into the failure of the reactor project, abandoned by SCE&G and Santee Cooper earlier this summer following the bankruptcy of lead contractor Westinghouse. The U.S. Attorney's Office in South Carolina earlier this month subpoenaed documents and reports from both utilities, including information used by the Bechtel engineering firm to compile a 2015 report on the project's status. That report, released to reporters earlier this month, detailed a litany of problems with the project, from logistical mistakes to an inability to reign in contractors.
The companies spent nearly $10 billion on two new reactors before halting construction on the project, which has cost ratepayers more than $2 billion and accounts for 18 percent of SCE&G customers' bills. The failure left nearly 6,000 people without jobs.
At least three lawsuits have been filed over the failed project, with plaintiffs accusing the utilities of mismanagement and seeking some sort of compensation for fronting the failed projects for years.