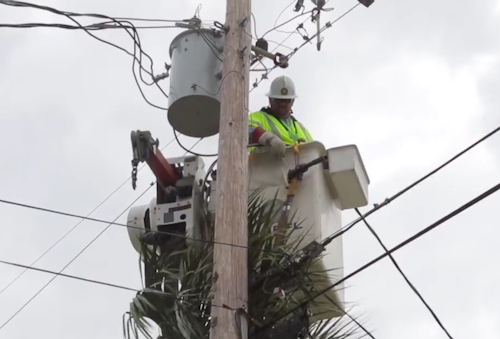 COLUMBIA, S.C. (AP) — Utilities in South Carolina are making good progress in restoring electric service to those who lost power in the aftermath of Hurricane Irma.
Duke Energy reported the biggest problems Thursday morning with more than 9,000 customers without service. The biggest problems were in Oconee, Anderson and Pickens counties.
The Electric Cooperatives of South Carolina reported about 5,000 customers without service Thursday. The biggest problems were in Oconee and Charleston counties.
South Carolina Electric & Gas Co. reported about 1,700 customers without electricity. The major problems were in Beaufort and Richland counties.
Gov. Henry McMaster planned to head to Edisto Beach on Thursday to view damage from the storm. The governor had ordered the evacuation of barrier islands in southern South Carolina because of Irma. The evacuation order was lifted Tuesday.