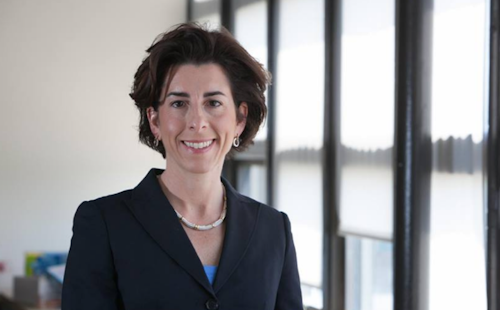 PORTLAND, Maine (AP) — Rhode Island Gov. Gina Raimondo says she's asking utility National Grid to do a better job of communicating its plans for restoring power to residents following a powerful Northeast storm that downed trees and power lines.
The Democratic governor said Tuesday the utility was probably "caught a little flat-footed" because the storm caused more damage than expected late Sunday and early Monday.
National Grid says sustained high winds made it challenging to restore power Monday.
About 65,000 homes and businesses in Rhode Island don't have power, down from about 140,000.
Raimondo says crews are aiming to restore power to 35,000 customers Tuesday. She wants National Grid to tell her the timeline for restoring power to each municipality.
At the storm's peak Monday, more than 1.5 million homes and businesses across the Northeast were without electricity.
Maine utilities say they hope to restore electricity by the end of the week to most of the roughly 400,000 residents and businesses left without power by strong winds and heavy rain that topped trees and electrical lines.
Representatives from Central Maine Power and Emera Maine said Tuesday that they are working around the clock with the goal of restoring power to most customers by Saturday.
The number of Maine residents and businesses without power is higher than the total during an ice storm two decades ago. But, state officials say they expect it will be easier to make the repairs, given the better weather conditions.
Republican Gov. Paul LePage's office said he's expected to tour the damage Wednesday. At the storm's peak Monday, high winds and heavy rain throughout the Northeast downed trees and power lines and left more than 1.5 million without electricity.