FirstEnergy demolishes Lake Shore power plant
Charges were detonated at about 1:00 a.m., representing a milestone in a multi-year process to close the 106-year old plant
Feb 24th, 2017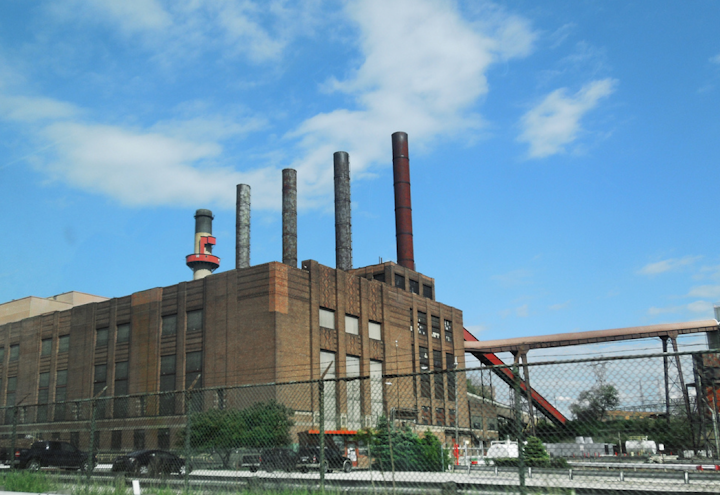 The 306-foot brick and concrete stack and 170-foot boiler house at FirstEnergy's Lake Shore plant were demolished early this morning using more than 200 pounds of explosives, taking about 10 seconds to fall and permanently altering the Cleveland skyline.
Charges were detonated at about 1:00 a.m., representing a milestone in a multi-year process to close the 106-year old plant. To ensure public safety, FirstEnergy worked closely with the Cleveland Police Department, Cleveland Fire Department, Cleveland Department of Building and Housing and U.S. Coast Guard.
"We are proud of the Lake Shore plant's long legacy in Cleveland, where it provided dependable electricity to area homes and businesses for more than 100 years," said James H. Lash, Executive Vice President and President of FirstEnergy Generation. "Today's demolition was managed safely and efficiently, and we are now focused on removing remaining building materials and seeding the site with grass."
Today's event was the culmination of more than 18 months of demolition work at the site. To prepare for Saturday's activities, a professional explosives demolition team from Tulsa, Oklahoma, set charges in the structures for the explosives. Some of the concrete and rebar were removed from the structures to direct the angle of the buildings' fall. Dust suppression systems consisting of large fans and water sprayers surrounded the site to help contain the concrete and dirt particles.
The Lake Shore plant was fully retired in early 2015, and demolition preparation activities began that summer. Property clean-up, removal of scrap metal and concrete debris, and planting grass on the site is expected to be complete by this fall. Following the demolition, FirstEnergy will continue to own the 57-acre site and to operate the electric transmission equipment located on the property.
Lake Shore began operation in 1911 and was built at cost of $14 million. In 1923, it became the first plant in Ohio – and only the second in the United States – to burn pulverized coal. At one time, it had a peak generating capacity of 520 MW, but most recently was operating a single 245 MW unit.