Environmental group files to stop Idaho transmission lines
An environmental group has filed an appeal seeking to stop the construction of two high-voltage transmission lines in southwestern Idaho
Feb 23rd, 2017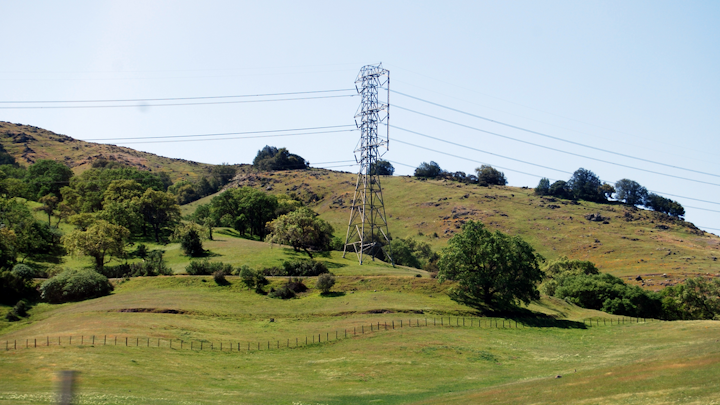 BOISE, Idaho (AP) — An environmental group has filed an appeal seeking to stop the construction of two high-voltage transmission lines in southwestern Idaho.
Western Watersheds Project filed the appeal late last week with the U.S. Department of the Interior's Board of Land Appeals concerning the Gateway West project.
Wildlands Defense has also filed an appeal ahead of Friday's deadline and the state of Idaho has filed a notice of appeal, allowing state officials an additional 30 days to file its appeal.
The U.S. Bureau of Land Management last month issued a formal decision approving a plan by Idaho Power and Rocky Mountain Power to build and operate 321 miles of 500-kilovolt transmission lines on public land in Idaho's Gooding, Elmore, Owyhee, Cassia and Twin Falls counties.
Western Watersheds Project in its appeal contends the BLM violated environmental laws in approving the project that the group says will damage habitat for imperiled sage grouse and provide hunting platforms for predatory raptors.
"It makes no sense at all to take this massive, unnecessary transmission project on a major detour through highly sensitive sage-grouse habitats," Erik Molvar, a wildlife biologist who directs Western Watersheds Project, said in a statement.
All of the appeals go to the Interior Board of Land Appeals, an administrative law body. Heather Feeney, a spokeswoman for the U.S. Bureau of Land Management, said Wednesday that the agency doesn't comment on pending appeals. She said it's not clear when the board might make a decision.
The two segments being appealed are part of the 1,000-mile Gateway West transmission line project to deliver 1,500 megawatts from southern Wyoming through southern Idaho to points west, potentially tapping into Wyoming's wind energy.
Stephanie McCurdy, a spokeswoman for Idaho Power, said the company was reviewing the appeals and couldn't comment specifically on those.
"The project is needed to meet increasing customer demands," McCurdy said. "It will also provide resilience for the region's transmission system."
Federal officials have already approved the rest of the project, but no work has started. Construction of the entire power line was planned to take place in phases between 2019 and 2024.
The Idaho portion has faced opposition from property owners and concerns about the environment where the lines cross the Morley Nelson Snake River Birds of Prey National Conservation Area.
One of the power lines covers about 147 miles and the other, about 175 miles. They run parallel, about 250 feet apart, for roughly 103 miles.
The lines run parallel for about 9 miles through the bird conservation area. The federal plan includes details about work to offset possible harmful effects, including habitat restoration to benefit ground squirrels and other prey on which the area's eagles and hawks feed.
Officials say the transmission lines sidestep habitat for imperiled sage grouse, a bird found in 11 Western states. But Western Watersheds Project is contesting that in its appeal.
The Gateway West project is one side of a giant triangle of transmission lines that Rocky Mountain Power says are necessary to meet future demands in the region and improve reliability. One part is finished, and the other segment is at an earlier stage in the environmental review process, Rocky Mountain Power officials have said.