New Hampshire Regulators Shoot down Northern Pass Transmission Project
The Northern Pass would have delivered hydropowered electricity from Quebec into New England and was considered by many supporters a clean energy positive. The Site Evaluation Committee's rejection, however, may scuttle a project which was hoped to begin in just a few months.
Feb 2nd, 2018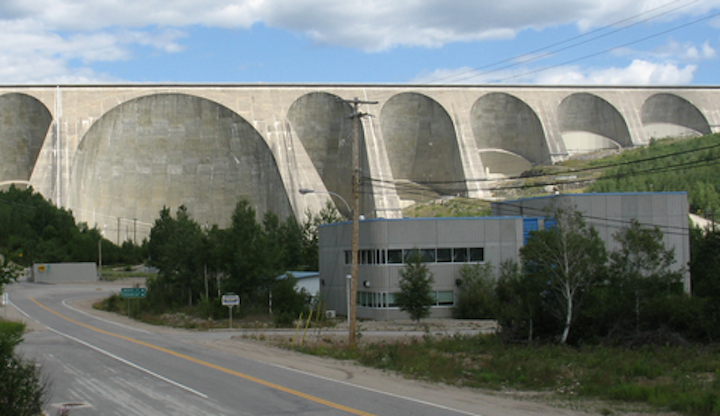 CONCORD, N.H. — State regulators unanimously rejected an application for a hydropower project that would have provided clean energy to Massachusetts but was seen as an eyesore by critics who feared it would tarnish scenic views and damage New Hampshire's tourism industry.
The decision is a stunning setback for a project that was first proposed in 2010 and, after countless hearings and protests, appeared to be a done deal after approvals by various federal agencies.
The Site Evaluation Committee voted 7-0 against the project over concerns about its impact on local business, tourism and development in the region, especially in the northern part of the state. The decision can be appealed.
The $1.6 billion plan was set to bring hydropower from Canada by creating a transmission line through New Hampshire for customers in southern New England. The surprising decision comes a week after the project was selected from among dozens of bids to supply renewable energy in Massachusetts. It would have transmitted enough hydropower for about 1 million homes.
One of the losing bids was a $1 billion proposal submitted by Central Maine Power, which wanted to build a 145-mile transmission corridor to bring hydropower from Quebec. The company said it was continuing to seek permits for the project, even though it failed to win the Massachusetts contract.
New Hampshire environmentalists were happy with the committee's decision
"We're pleased, to say the least," said Jane Difley, president of the Society for the Protection of New Hampshire Forests. "This stands as a great victory for New Hampshire, our forests, and our landscape. It's been a long, arduous battle, but New Hampshire has always been worth it."
The utility behind the project, Eversource, said it was "shocked and outraged" and challenged the process behind the negative vote.
"The process failed to comply with New Hampshire law and did not reflect the substantial evidence on the record. As a result, the most viable near-term solution to the region's energy challenges, as well as $3 billion of NH job, tax, and other benefits, are now in jeopardy," the Eversource statement reads. "Clearly, the SEC process is broken and this decision sends a chilling message to any energy project contemplating development in the Granite State. We will be seeking reconsideration of the SEC's decision, as well as reviewing all options for moving this critical clean energy project forward.
The Massachusetts attorney general's office said the decision raises concerns about the state's ability to begin receiving Canadian hydropower by 2020.
"At a minimum, it appears today's development requires reevaluation of the selection of Northern Pass. The Attorney General's Office remains committed to an open and transparent review and we will be following this closely," said Chloe Gotsis, a spokeswoman for Attorney General Maura Healey
Supporters including unions and Republican Gov. Chris Sununu have long argued the project will create jobs, bring development to the northern part of the state and reduce the price of energy.
Opponents led by scores of small-town officials, property owners and environmentalists said they worried that the transmission line towers – some as high as 155 feet – would destroy scenic views, reduce property values and hurt tourism. They also argued the project offers few benefits to New Hampshire, since much of the power is due to go to customers in Massachusetts.
The company already was talking confidently earlier this week of starting construction in April after getting its approval and finishing the project by 2020.
The company had formal contracts with suppliers, a labor agreement with construction managers and unions and had spent significant sums of money on community development projects to win support.
It's also been granted permits by the Energy Department and the U.S. Forest Service.