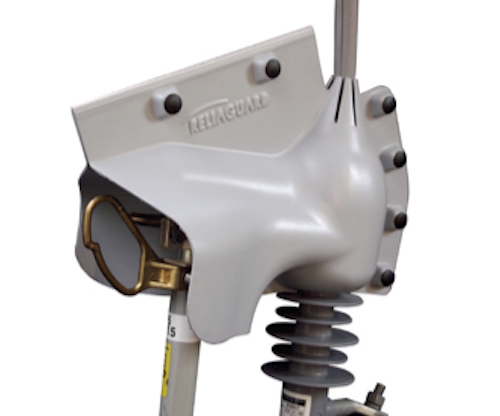 Safety equipment: Fused disconnects or cut-out switches are often configured in close proximity to each other and may result in phase-to-phase or phase-to-ground animal contacts. These switches are a common piece of equipment where outages occur. When utilities are making selections for mitigation covers, switches should be a priority.

Designed to ensure a better fit, Reliaguard Switch Covers are available for SNC, Chance and Cooper Switches. Covers for additional equipment types required for volume orders will be designed by Reliaguard as requested by customers. Reliaguard Switch Covers are designed to ensure superior retention so they are not dislodged by weather, vibration or animals.

Reliaguard is a subsidiary of Cantega Technologies Inc., dedicated to the design of commodity animal and bird guards for the powerline. Reliaguard also manufactures conductor cover to be used in conjunction with its animal guards. Manufactured in California, USA, Reliaguard parts are produced on a volume basis using injection mold and thermoform manufacturing processes and priced affordably for large volume purchases.
For more information about Reliaguard or other products, click here to go to Utility Products' Buyers Guide.