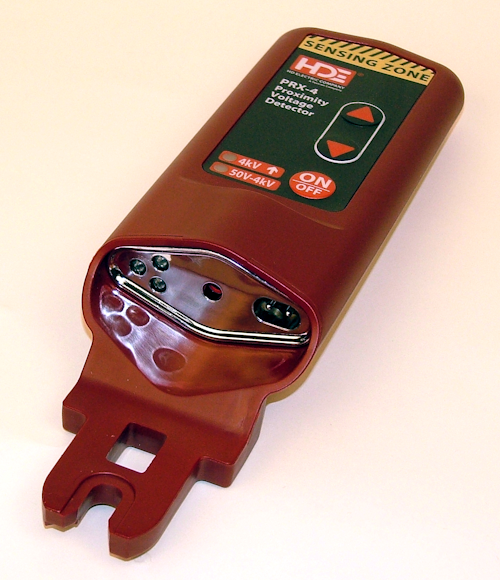 HD Electric Co., a Textron Inc. company, offers the PRX-4 Proximity Voltage Detector. It provides utility professionals, arborists and first responders with a safety tool that will alert them to potentially dangerous high voltage in their work areas. With two voltage range settings of 50V-4 kV and above, the PRX-4 is an easy way to find out if voltage is present without having to make direct contact.

Features:
• Sealed to resist water penetration in typical outdoor environments;
• Voltage ranges from 50 VAC to 4 kVAC and above;
• Detects voltages around 3 in. at the 50V setting, 10 in. at 4 kV and above;
• Rechargeable battery, quick recharge—15 minutes for a typical full day use;
• Weighs less than 1 lb.; and
• Loud beeper and LED lights indicate voltage.
For more information about HD Electricor other products, click here to go to Utility Products' Buyers Guide.