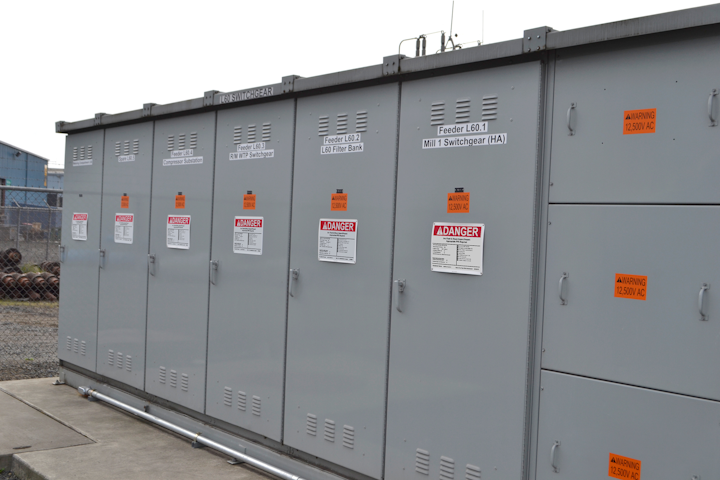 Safety equipment: Labels and signs help save lives, especially in the event of arc flash, an unpredictable explosion of heat, electricity, and light. To better equip employers with safety resources and provide help with OSHA and NFPA compliance, Graphic Products will host the webinar, Labeling for Arc Flash Hazards, on January 27, at 10:30 a.m. PST/1:30 p.m. EST.
The webinar was developed in cooperation with EasyPower, a full-service firm that develops electrical engineering software products and provides engineering services. The company's flagship software program, the EasyPower Suite, is used for intelligently designing, analyzing, and monitoring electrical power systems. The 20-minute webinar will be led by Graphic Products' Compliance Specialist Brian McFadden, and will cover the importance of effective arc flash hazard communication.
"When you talk about arc flash, you're talking about a lot of energy going where it's not supposed to go," McFadden said. "People can get badly hurt, and even killed. When workers don't know there's a hazard, or how to protect themselves from it, they are far more likely to be harmed. That's what labels and signs are for."
The Labeling for Arc Flash Hazards Webinar will examine:
• Legal Requirements: OSHA regulation with NFPA 70E standards
• Arc Flash Hazard Labels: Content requirements and ANSI Z535 standards
• Equipment: Printers, materials, and software needed for efficient label creation
• Instructions: Step-by-step guidance on printing arc flash labels through EasyPower or other methods
Following the webinar, attendees are invited to participate in a question-and-answer session with McFadden using live chat functions. Attendees can register online for the webinar or call 888.637.3893 for more information.
"One of the most important parts of any safety program is information," McFadden said. "Effective arc flash labeling gives workers that information, so they can protect themselves and your facility."
About Graphic Products
Graphic Products is an innovative leader, providing solutions for safety and visual communication. The company's full line of safety products and compliance audit services are designed for the modern workforce. Graphic Products leads the industry with safety training materials, educational resources, and up-to-date news and compliance information on topics like arc flash, chemical labeling, and pipe marking.
For more information about Graphic Productsor other products, click here to go to Utility Products' Buyers Guide.