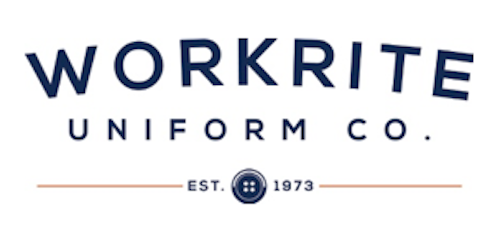 Flame resistant clothing: In honor of Breast Cancer Awareness Month, flame-resistant (FR) clothing manufacturer Workrite Uniform Co. announces its new partnership with National Breast Cancer Foundation (NBCF), a leading breast cancer foundation providing early detection, education, and support services to women in need in all 50 states.
With a growing number of women entering industrial and fire service professions, Workrite Uniform recently launched a tailored women's line developed specifically for women by women. The line, manufactured under the company's Workrite® FR and Workrite® FR Fire Service brands, offers enhanced comfort and an improved fit for the female wearer. In support of women within these potentially hazardous fields and to generate awareness for breast cancer, Workrite Uniform is proud to become one of NBCF's business-to-business partners.
"Breast cancer is the second leading cause of death among women, and one in eight women will be diagnosed with this disease in the U.S.," said Lew White, Workrite Uniform's VP of marketing and merchandising. "These are staggering statistics, and we are honored to be an official partner of National Breast Cancer Foundation. At Workrite Uniform Company, we recognize the crisis of breast cancer and are proud to offer our help in generating awareness and supporting research through our partnership with NBCF and the dedication of our women's line to this renowned organization."
Each garment in Workrite Uniform's updated women's line is to feature NBCF's illustrious pink ribbon on the clothing tag. Workrite Uniform is also contributing a percentage of sales from these garments to NBCF.
Founded in 1991 by breast cancer survivor, Janelle Hail, NBCF provides help and inspires hope to those affected by breast cancer through early detection, education, research, and support services. For more information on NBCF, visit www.nbcf.org. To learn more about Workrite Uniform, which offers a variety of FR clothing options for both men and women, please visit www.workrite.com or call 800-521-1888.
ABOUT WORKRITE UNIFORM COMPANY
Workrite Uniform Company is a business-to-business (B2B) affiliate of Williamson-Dickie ("Dickies"), a global workwear brand. Founded in 1973, Workrite Uniform has delivered high-quality flame-resistant (FR) workwear for more than 40 years. It is also the leading supplier of FR station wear for fire service. An ISO 9001:2008-certified company, Workrite Uniform is solely focused on the development and manufacturing of FR clothing for industries throughout North America. Today, Workrite Uniform offers four top-quality FR brands, Workrite® FR, Workrite® FR Fire Service, Dickies® FR and Walls® FR, in the B2B market. For more information on Workrite Uniform, visit www.workrite.com.
ABOUT NATIONAL BREAST CANCER FOUNDATION, INC.®
Recognized as one of the leading breast cancer organizations in the world, National Breast Cancer Foundation (NBCF) is Helping Women Now® by providing early detection, education and support services to those affected by breast cancer. A recipient of Charity Navigator's highest 4-star rating for twelve years, NBCF provides support through their National Mammography Program, Patient Navigation, Beyond The Shock®, breast health education and research programs. For more information, please visit www.nbcf.org.
For more information about Workrite Uniform Co., National Breast Cancer Foundation, or products, click here to go to Utility Products' Buyers Guide.