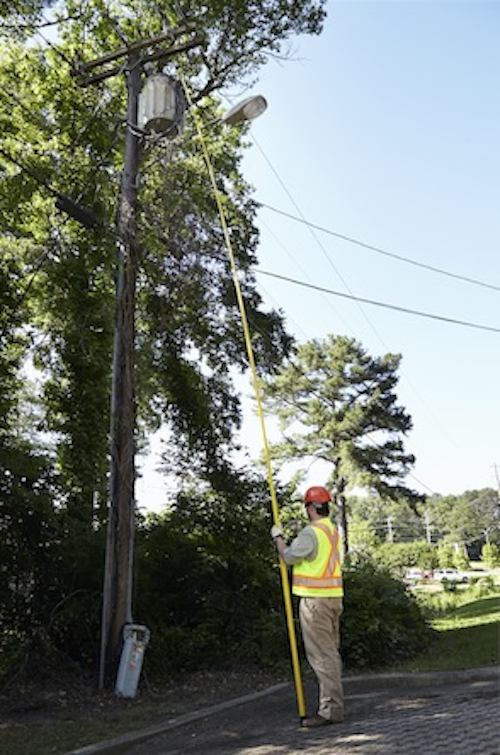 Safety products: Combine Forestry Suppliers' telescoping hot stick with an action camera (such as the Garmin Virb, GoPro, etc.) for easy, safe inspection of and around energized lines, transformers, insulators, poles, buildings and bridges. Simply attach the action camera (not included) to the hot stick using the included adjustable camera mount adapter and then wirelessly stream and record live pictures to your iPhone, tablet or Android device.
This lightweight fiberglass hot stick is tested at 100,000 volts per foot, and the camera mount adapter is tested up to 40,000 volts. The hot stick extends out to 30 ft. and retracts to 63.5 in. An optional camera light (sold separately) provides convenient illumination. The optional smart phone mount (sold separately) features an adjustable strap that fits on this hot stick as well as most other hot sticks. A separate clamp claw mount is also available (sold separately) for attaching an action camera on a hot stick, pole, PVC pipe, etc. that you provide. The optional camera light can also be used in combination with the clamp claw mount.
For more information about Forestry Suppliers or other products, click here to go to Utility Products' Buyers Guide.