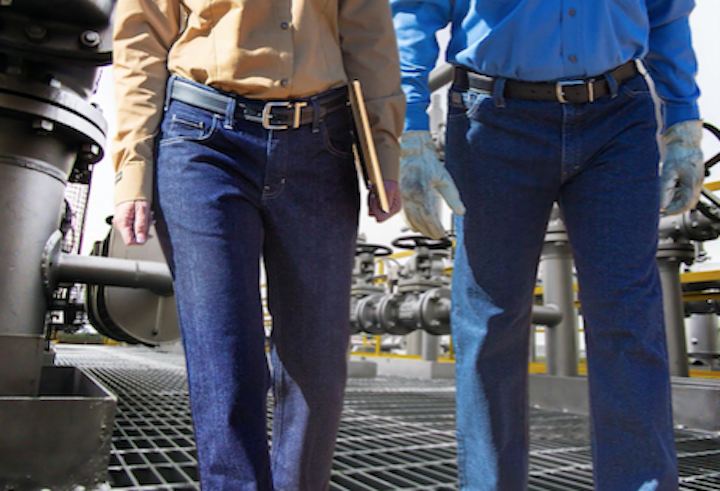 Fire resistant clothing: Workrite Uniform Co., a flame-resistant (FR) workwear manufacturer, announces the launch of its FR denim collection. Created under the company's Workrite FR, Dickies FR and Walls FR brands, the collection includes 11 styles of FR denim pants. The new line was unveiled at the world's largest safety show, hosted by the National Safety Congress (NSC). Attendees of the 2016 International Lineman's Rodeo Safety & Training Conference were also able to preview the new Workrite Uniform denim collection.

This denim collection offers wearers a comfortable, modern fit, while also providing the high level of FR protection. The collection features six FR denim pant styles from Workrite FR—including two new designs—one for men and one for women. This design is a fashion-forward, deep blue Westex Indigo fabric. Backed by a long heritage of quality denim, the Dickies FR line now includes two additional men's jean style, based on the Dickies X-Series, for a total of four FR denim options. The effective and practical Walls FR brand also offers two different styles of denim with up-to-date pocket designs.

Workrite Uniform offers a variety of FR clothing options for both men and women. An ISO 9001:2008-certified company, Workrite Uniform is solely focused on the development and manufacturing of FR clothing for industries throughout North America.
For more information about Workrite Uniform Co. or other products, click here to go to Utility Products' Buyers Guide.