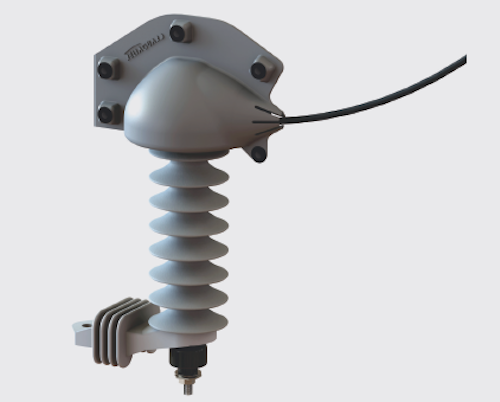 Safety equipment: Reliaguard® announces the availability of a new lightning arrester cover product for the powerline that is non-flammable. Cover-up that is usually included with new arresters often doesn't provide enough coverage to fully protect the wire connection. Further, it doesn't take the stripped conductor (often poly covered) into account to make the connection protected on top of the Arrester. According to ArresterWorks (Wildlife Protective Devices for Arresters by Jonathan Woodworth), Lightning Arrester protection should consider that the higher the voltage the further the coverage needs to extend.
With current surges being diverted through arresters, it is critically important that the arresters and associated cover-up are non-flammable. Reliaguard Lightning Arrester Covers ensure better coverage, are more securely retained in place, are non-flammable and can accommodate a wide range of conductor diameters.
About Reliaguard®
Reliaguard® is a subsidiary of Cantega Technologies Inc., dedicated to the design of commodity animal and bird guards for the powerline. Reliaguard also manufactures conductor cover to be used in conjunction with its animal guards. Manufactured in California, USA, Reliaguard parts are produced on a volume basis using injection mold and thermoform manufacturing processes and priced affordably for large volume purchases.
For more information about Reliaguard or other products, click here to go to Utility Products' Buyers Guide.