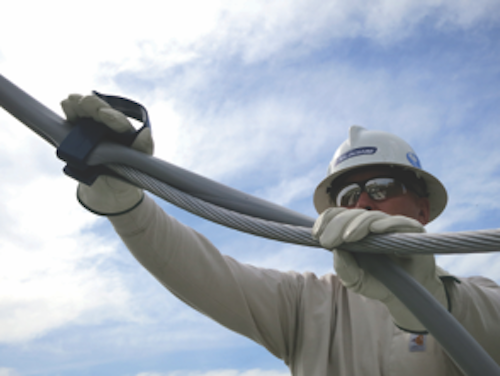 Safety equipment: Protecting conductors is an essential component when applying effective cover-up to prevent animal and bird caused outages. Reliaguard's GreyEEL Conductor Cover helps prevent contacts by eliminating gaps in coverage. The product's improved protection is achieved with a significantly overlapped seam design and material memory technology that supports exceptional closure performance.
Reliaguard has developed the revolutionary EEL Slider tool to apply GreyEEL. The EEL Slider is a dielectric tool designed for use with the rubber glove work method or for de-energized installation. The difficulty of applying conductor cover by hand is eliminated with the EEL Slider. Ergonomically designed and easy to use, the EEL Slider optimizes safety, dexterity and the speed of applying GreyEEL. The EEL Slider is Patent Pending.
About Reliaguard®
Reliaguard® is a subsidiary of Cantega Technologies Inc., dedicated to the design of commodity animal and bird guards for the powerline. Reliaguard also manufactures conductor cover to be used in conjunction with its animal guards. Manufactured in California, USA, Reliaguard parts are produced on a volume basis using injection mold and thermoform manufacturing processes and priced affordably for large volume purchases.
For more information about Reliaguard or other products, click here to go to Utility Products' Buyers Guide.