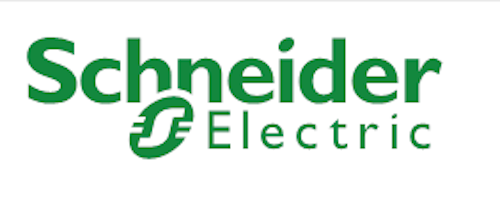 Safety products: Around the world, lightning is one of the most significant causes of damage to utilities assets and, in some cases, can even lead to unplanned outages due to asset failure. In the past, it has been difficult for utilities to know which asset has caused the outage. However, now, with new proactive asset inspection proving itself as the best emerging practice for businesses to identify the risks, minimize tangible and monetary losses, and document asset status, utilities have the opportunity to promptly detect lightning damage and repair the asset as soon as the utility is aware of the damage.
Lightning is the leading cause worldwide of power-line disruptions, utility outages, fires, and other damages to infrastructure. In fact, 1/3 of all power-line outages are lightning-related and downtime of critical equipment can be both dangerous and expensive. The effects of lightning strikes can be both direct and indirect with direct effects being as serious as burnout or explosion of electrical power and indirect effects being an increased voltage which slowly, but surely, burns out electrical equipment.
Utilities Asset Inspection Reports give utilities the opportunity to track the specifics of lightning damage before it too late (and expensive). The reports provide daily lightning strike data to users at a predesignated time. This grants customers the ability to utilize collected data to better plan and manage operations for weather-related risk monitoring.
· Identifies assets in need of inspection
· Catalogues how recent a strike occurred (date and time)
· Pinpoints exact locations of a strikes (latitude and longitude)
· Measures destructiveness of a strike through determining amplitude
· Verifies polarity of the strike (positive or negative)
These features are utilized by Utilities Operations Managers to promptly detect lightning damage, providing various benefits:
· Reduced repair/replacement costs through early damage identification
· Prioritizes asset inspection/maintenance through determining lightning strike proximity
· Minimizes down-time of assets, maximizing power output and reliability of service
Through innovative assessment and inspection features, asset inspection can be performed efficiently as part of daily operations aiding users and the maintenance of infrastructure.
About Schneider Electric
As a global specialist in energy management with operations in more than 100 countries, Schneider Electric offers integrated solutions across multiple market segments, including leadership positions in Utilities & Infrastructure, Industries & Machines Manufacturers, Non-residential Building, Data Centers & Networks and in Residential. Focused on making energy safe, reliable, efficient, productive and green, the Group's 140,000 plus employees achieved sales of 24 billion euros in 2013, through an active commitment to help individuals and organizations make the most of their energy.
For more information about Schneider Electric or other products, click here to go to Utility Products' Buyers Guide.