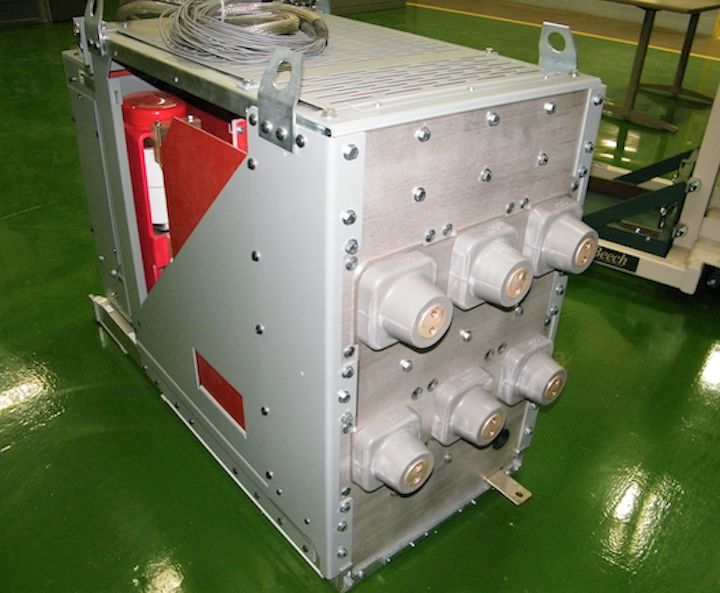 Power management: Schneider Electric introduced the 26-inch Wide Draw-Out Breaker Retrofill Solution for 5-kilovolt (kV) vacuum switchgear applications. This smaller cell provides a cost-effective solution to address switchgear applications with space restrictions.

In today's electrical environment, engineers and designers face growing space challenges and ongoing pressure to reduce the size of installed electrical equipment and increase space. Previously, as electrical engineers looked to modernize electrical components, non-standard switchgear applications required modification of the existing switchgear lineup, which is costly, inefficient and can require a longer business outage. The new 26-inch Wide Retrofill Solution can be applied in any 5kV application, up to 2000 amps/350 mega volt amps (MVA), without the need to replace or change the switchgear lineup. Using this retrofill solution, customers can more rapidly and efficiently upgrade existing electrical equipment without facing the high cost or lengthy downtime of traditional equipment replacement.

"Modernizing electrical equipment is important not only for electrical reliability and safety, but for meeting new constrained space requirements," said John Blaylock, senior operations director of Schneider Electric's U.S. Services Division. "With this new retrofill solution, electrical personnel can upgrade and consolidate existing equipment to meet the latest IEEE safety standards without incurring the costly downtime or capital expenditures typical of equipment replacement, custom or otherwise."

Fully tested to IEEE C37.59, the 26-inch Wide Retrofill Solution works with Schneider Electric's standard VR remote racking system for added safety in switchgear operation. While there is no need for a mechanical-operated cell switch, the solution does include a truck operated cell switch, which is wired through a secondary contact and requires less maintenance. The solution is also available with six current transformers (CTs) mounted in the breaker compartment and an optional breaker cart.

Schneider Electric Services retofill solutions offer customers the option to modernize and extend the life of existing electrical equipment and switchgear at a lower cost to equipment replacement. Retrofill options improve reliability, reduce maintenance requirements and increase equipment capabilities, making the larger system much more sustainable across its lifecycle. Schneider Electric service technicians offer evaluation and consultation services to help customers modernize and increase the safety of electrical work spaces.

To learn more about the Schneider Electric Services custom 26-inch Wide Retrofill Solution, please visit schneider-electric.us/upgradesolutions, download technical information or contact your local Schneider Electric Sales Representative at 1-888-778-2733.

About Schneider Electric
Schneider Electric is the global specialist in energy management and automation. With revenues of ~$30 billion in FY2015, our 160,000+ employees serve customers in over 100 countries, helping them to manage their energy and process in ways that are safe, reliable, efficient and sustainable. From the simplest of switches to complex operational systems, our technology, software and services improve the way our customers manage and automate their operations. Our connected technologies reshape industries, transform cities and enrich lives. At Schneider Electric, we call this Life Is On.

For more information about Schneider Electric or other products, click here to go to Utility Products' Buyers Guide.