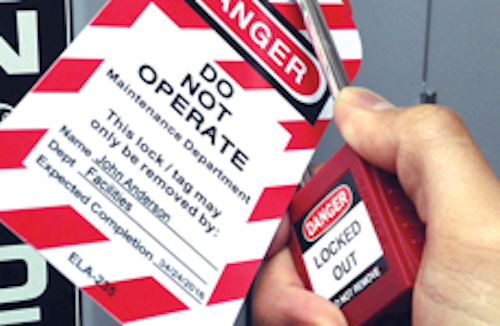 Safety products: Graphic Products has released a lockout/tagout video that helps employees work safely while servicing or performing maintenance on equipment. Lockout/tagout is routinely among OSHA's most common violations each year, and the two-minute video introduces workers to the basic lockout/tagout process (as outlined in 29 CFR §1910.147) for preventing injuries from unexpected equipment startup.
"Proper lockout/tagout procedures are essential for a safe workplace," says Brian McFadden, Compliance Specialist with Graphic Products. "Following a few simple steps can save lives, and OSHA's requirements make it easy to minimize risks and hazards associated with powerful machinery."

For more information about Graphic Products or other products, click here to go to Utility Products' Buyers Guide.