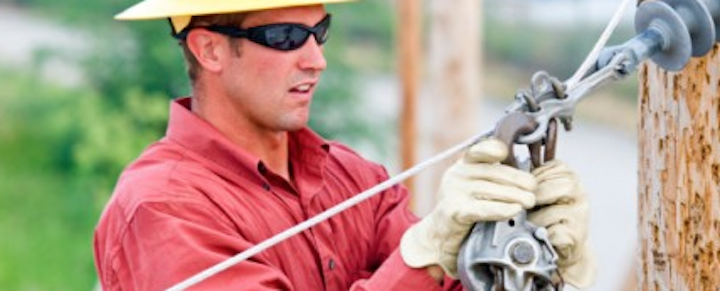 By Matt Forck, CSP & JLW
Have you ever thought about what makes your NFL team so successful, or in some cases unsuccessful? It likely has a lot to do with how quickly the quarterback gets rid of the football.
It might sound obvious, but a deep look into the numbers provides some interesting insights. On average, it takes 2.9 seconds for NFL defenses to get to your favorite quarterback -- and your not so favorite ones, too. So, simple math says that if a quarterback can get rid of the football in less than 2.9 seconds, his chances of getting sacked are much less.
In fact, the data shows that quarterbacks who, on average, get rid of the football fast, get sacked less and their teams win more often compared to teams that have slower average times. It likely won't surprise you that the best quarterback, and one of the winningest NFL teams in the last decade, leads the league in release time. Through the first three games of 2015, Pro Football Focus (PFF) reports that New England's Tom Brady has the fastest release time in the NFL, 2.09 seconds. Jared Dubin reports on PFF data, "Before 2015, the quickest anyone had averaged before throwing the football was Peyton Manning's 2.24 seconds last season."
But, getting rid of the football quickly doesn't start when the center releases the football to the quarterback and someone clicks the stop watch to record the time. It starts with the coaching staff and the play call. Then, the offensive line must analyze the defensive front and make blocking assignments. As this is happening, the quarterback is looking over the defensive alignment and making sure the play called will be effective and, if not, there is an adjustment. This means the most effective teams, and quarterbacks, in the league know exactly what they want to do with the ball before the play starts. And, they have a high degree of confidence that the play will work. The best offenses will execute this play in less than 2.25 seconds -- this means the defensive line has zero chance of making a play on the quarterback. Less successful teams will take just a half second longer (point five seconds longer).
It seems hard to believe that football games are won or lost on point five seconds, the difference between getting rid of the football in about 2.25 seconds or 2.75 seconds. It also seems hard to believe that this has anything to do withworker safety…but it does.
There is no doubt that in safety sensitive work ones' life can change in a split second -- the same 'point five' we have been talking about with football and quarterbacks. Just like the pocket can cave-in around the quarterback quickly -- the conditions around our workers can change in a split second, too. On a football team, every player needs to know his role and execute his responsibility. Our teams need to do the same. Before we start work (the quarterback takes the snap) our teams need to look at the situation. Analyze hazards. Communicate conditions. Follow the rules and wear the right PPE. We need to start each job with confidence that we will execute our work safely…no quarterback sacks!
If we do that, we won't need to worry about that point five. We will be prepared and we will execute safely. In short, we can win…just like those successful football teams.
Ready. Set. Hike.
Matt Forck is a certified safety professional (CSP) and a former journey electrical lineman with over two decades of experience in the hazardous field of electricity distribution. Matt is founder and director of SafeStrat, a boutique safety keynote and safety consulting services organization, providing dynamic and tailored presentations, training and consulting services to clients throughout the United States. Matt resides in Columbia, MO, with is wife and two children. Check out Matt's latest book just for Utilities, What Utility Safety Leaders Do. Learn more at www.safestrat.com.
Matt Forck, CSP & JLW
Safestrat, LLC, a Keynote & Safety Consulting Services Organization
P - 573.999.7981
For more information about Safestrat or other products, click here to go to Utility Products' Buyers Guide.