Emergency communications: Mobile radio systems for first responders
Safety equipment: Catalyst Communications to demonstrate situational awareness capability for transition to Long Term Evolution (LTE) at the Association of Public-Safety Communications Officials (APCO).
Aug 15th, 2013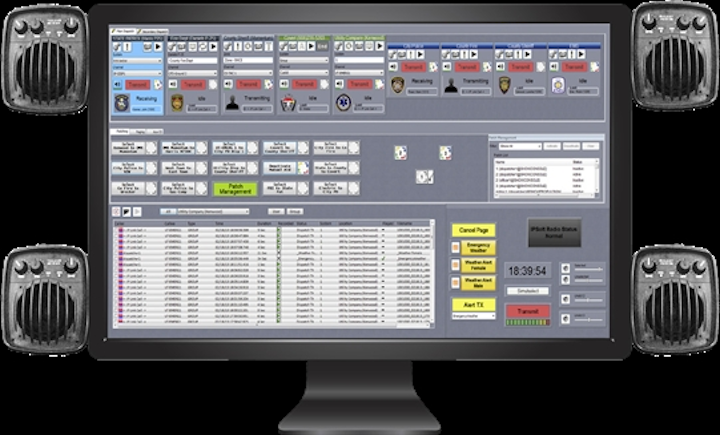 Forest, VA – Work safety equipment: Catalyst Communications Technologies Inc., a pioneer in radio over IP, will demonstrate a unified approach to Situational Awareness for Critical Communications. At the 79th annual meeting of the Association of Public-Safety Communications Officials (APCO) on August 19 and 20, the company will show how critical communications personnel can better understand their environment and thereby improve the safety of first responders and the general public.
Catalyst will demonstrate an integrated approach for communicating life-threatening circumstances with a variety of legacy land mobile radio systems and will extend that approach to emerging technologies like Long Term Evolution (LTE). Demonstrating new graphical user interfaces for a traditional dispatch console, a tablet, and a hardened laptop personal computer, the company will show how different public safety officials can share an intuitive understanding as events unfold across agencies and geographic areas.
Robin Grier, Catalyst's president, explains, "Traditionally, public safety agencies, federal officials, critical infrastructure companies, and others have used a variety of LMR systems and other tools for coordinating activities. Not only do these tools often lack consistency for basic voice communications, but they also often lack consistency for signaling critical situations. Catalyst has solved this incongruity by applying global management of information from a variety of sources and simplifying its presentation to dispatchers and front line personnel."

For this demonstration, Catalyst focused on the most widely deployed and often diversely implemented crisis indicator – the "Emergency" function. This LMR-unique capability is used in a variety of ways by the industry and its implementation varies among the radio manufacturers. Catalyst has normalized the "Emergency" function in its dispatch console system by taking a "Situational Awareness" approach and is delivering a solution that will present dispatchers and field personnel with a comprehensive status display across all "emergency-capable" radio platforms. This allows dispatch personnel to quickly recognize what is happening in the field so that informed and accurate decisions can be made and safety can be enhanced.
For more information about Catalyst or other products, click here to go to Utility Products' Buyers Guide.