Electrical insulators: High-Density Polyethylene Insulators from Hendrix
Sturdy electrical insulator design makes insulators resistant to gunfire, discourages vandalism.


Jan 18th, 2013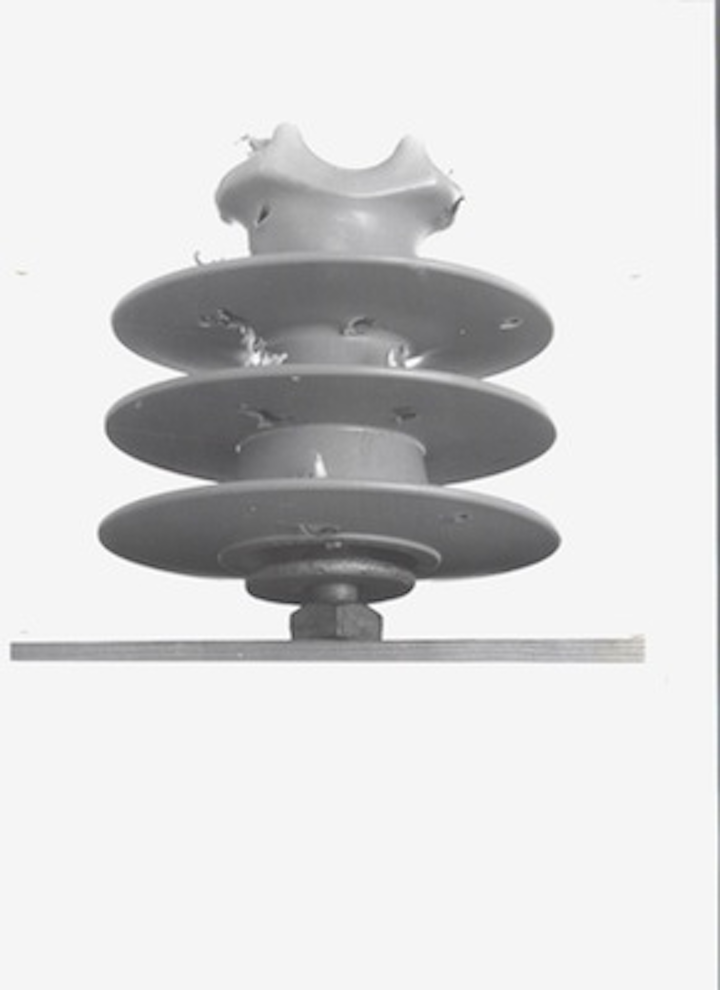 Milford, NH—Electrical insulation is improved with Hendrix Molded Products' vandal-resistant HPI High-Density Polyethylene Insulators. The impact resistance of the HPI insulators means that they are shatter resistant when hit, making them an excellent choice for vandal deterrence. Additionally, ballistics tests have shown that even with damage from rifle or shotgun fire, the HPI Insulator will still operate, providing assured reliability even during hunting season.

Ballistics testing was performed on the electrical insulators to ensure service would continue, even after being shot. After being subjected to multiple shots at approximately 40 feet with a .308 caliber rifle, 12-gauge buckshot and a 12 gauge deer slug the insulators still passed wet and dry flashover requirements.

Additionally, the insulators' rugged design makes them shatter-resistant when hit with balls, stones or projectiles. This lessens their appeal as targets of vandalism, which help utilities ensure continued service and reliability.

The Hendrix Molded Products division has been offering product solutions to a multitude of industries for over 45 years.

About Molded Products
Molded Products is one of three operating divisions of Hendrix / Marmon Utility LLC, a provider of high-quality overhead and underground power distribution products located in Milford, NH. The division's products, polyethylene pin-type and spool insulators offer utilities significant benefits over traditional porcelain products, including superior performance, longer life and ease of handling. The division also offers a variety of products for secondary voltage and wildlife protection.

For more information about Hendrix Molded Products or other insulators, click here to go to Utility Products' Buyers Guide.