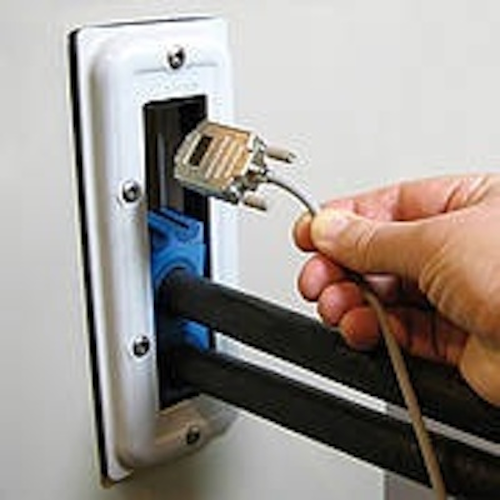 For utility safety, control and equipment design engineers have struggled to find ways to avoid cutting and reattaching connectors. By selecting Roxtec's sealing solution, engineers can regain control of design, performance, safety and costs.

Roxtec sealing systems allow for sealing multiple pre-terminated cables in one opening, reducing the risk of EMI and signal loss associated with cutting cables, all while maintaining enclosure integrity with UL/NEMA ratings 4, 4x, 12 and 13 and IP54, 55, 66, 67 and IP69K.

In addition, engineers can reduce overall cabinet size through Roxtec's compact design, and save major labor costs by eliminating the need to cut and reattach connectors. This design also allows a cost-effective maintenance and future expansion with easy re-entry into the system. Designers also can avoid the liabilities of product and systems' failure and reduce warranty claims.

For more information about Roxtec or other pre-terminated cables, click here to go to Utillity Products' Buyers Guide.