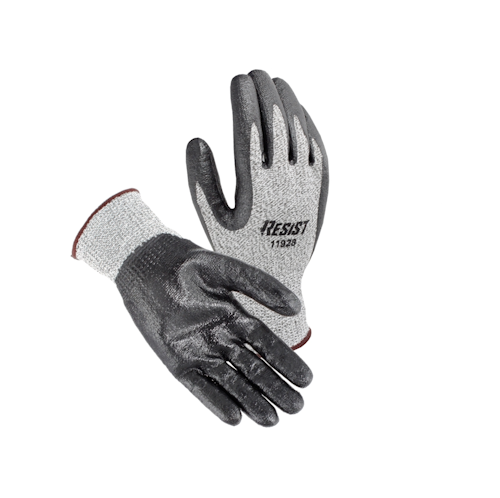 Mansfield, MA -­ Protective gloves: Galeton has recently added #11928 RESIST Cut Resistant Glass Fiber/Steel Core Gloves with Nitrile Coated Palms. These comfortable cut resistant gloves are independently, 3rd party tested in the USA, according to ASTM F1790, and achieve an ANSI Cut Resistance Level 3 rating. The durable nitrile coating provides exceptional grip.

Ideal for metal fabrication, auto manufacturing and general work where protection from sharp objects and edges is desirable.

Note: Products that provide "cut resistance" and "cut protection" do not completely prevent or eliminate the potential for cuts or punctures, and are not intended or tested to provide protection against powered blades, serrated or other sharp or rotating equipment.

For more information about Galeton or other products, click here to go to Utility Products' Buyers Guide.