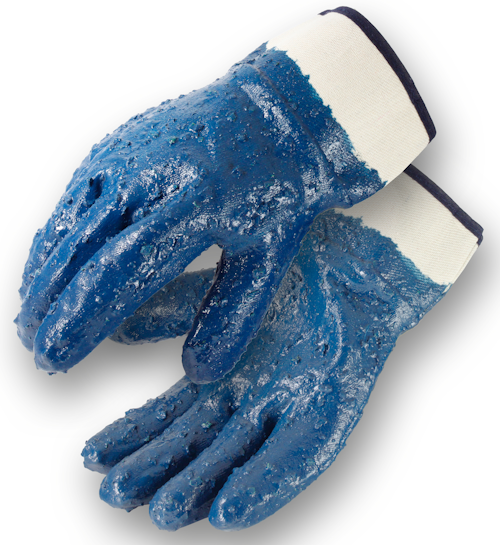 Foxboro, MA -- Protective gloves: Galeton, a supplier of fine quality gloves and work gear, has added #11957 Galeton Nitrile Rough Coated Gloves that give extra grip and durability. The comfortable soft jersey liner makes them easy to wear for a full day of hard work. The heavy duty nitrile coating stands up to handling abrasive materials like those used in construction and metal fabrication.
Since 1908, Galeton has been a leading supplier of fine quality gloves and work gear at great prices for manufacturing, commercial industry, construction, contractors, as well as federal, state and local government facilities. Built around its catalog, website, unique product line, and legendary customer service; the company continues to expand to meet the growing needs of its customers.

Not only does Galeton offer a wide variety of gloves ranging from premium quality to economy-line, but its 148 page catalog features a broad selection of exclusive brands and unique products. Their wide selection also includes REPEL Rainwear, Illuminator High Visibility Work Wear, Safe n' Clean Disposable Apparel, stylish safety glasses, work boots, fall protection gear, hard hats, respiratory, hearing and face protection, as well as other personal protection and safety equipment items ­ all designed to help keep the worker safe, comfortable and productive on the job.
For more information about Galeton or other products, click here to go to Utility Products' Buyers Guide.