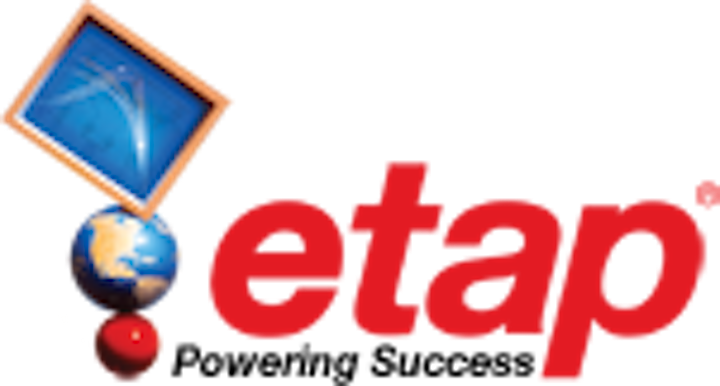 Irvine, CA – Safety products: ETAP®, a provider of software solutions for the design, optimization, and on-line operation of mission-critical electrical power infrastructure, has announced the availability of its first subscription-based electrical engineering package, ETAP Power-AF. The package is dedicated for the assessment of arc flash hazards and arc flash incident analysis.
ETAP Power-AF delivers the same powerful analysis capabilities of ETAP's arc flash package, but makes it available at a low yearly subscription rate 75 percent less than its conventionally-licensed software. By simulating and evaluating various arc flash mitigation methods, ETAP Power-AF identifies and analyzes high risk arc flash areas in an electrical power system. It solves multiple scenarios to determine worst-case arc flash energy levels, and also produces professional reports and high quality arc flash safety labels at a press of a button.
"ETAP is committed to working with engineering professionals in all sizes of organizations to ensure that they have access to the tools to increase and maintain the highest levels of productivity," said Shervin Shokooh, Chief Operating Officer of ETAP. "We anticipate offering additional subscription-based packages to the market in the near future."
The ETAP Power-AF annual subscription includes:
• Arc Flash - IEEE 1584 & NFPA 70E
• Short-Circuit ANSI & IEC
• Device Duty for 3-phase, 1-phase, Panel Systems
• Star ­ Protective Device Coordination
• Sequence-of-Operation
• Load Flow, Voltage Drop, Equipment Evaluation
• Panel & 1-phase Systems
• Base Package
• Cable Ampacity & Sizing
• Cable Manager
• Cable Constants
• Transmission Line Constants
• Verified & Validated Libraries
• Report Manager & Result Analyzers
• Scenario Wizard
• Export to AutoCAD®
• Stand Alone License
• 50 or 300 Bus Option Available
Founded in 1986 and headquartered in Irvine, Calif., ETAP is the global market and technology leader in electrical power system modeling, design, analysis, optimization, and predictive real-time solutions. The company's software technologies ensure that power systems are designed for optimal reliability, safety, and energy efficiency; when deployed in real-time mode, they enable organizations to manage energy as a strategic asset, maximize system utilization, lower costs, and achieve higher levels of financial stability. To date, more than 50,000 licenses of the Company¹s ETAP and ETAP Real-Time products have been used in demanding generation, transmission, distribution, and industrial power system projects around the world. Visit etap.com for more information.
For more information about ETAP, or other products, click here to go to Utility Products' Buyers Guide.