Electrical safety program for elementary students
Safety products: Generations of students have learned how to be safe around electricity from a friendly lightning bug. "Louie" saves lives!
Sep 9th, 2013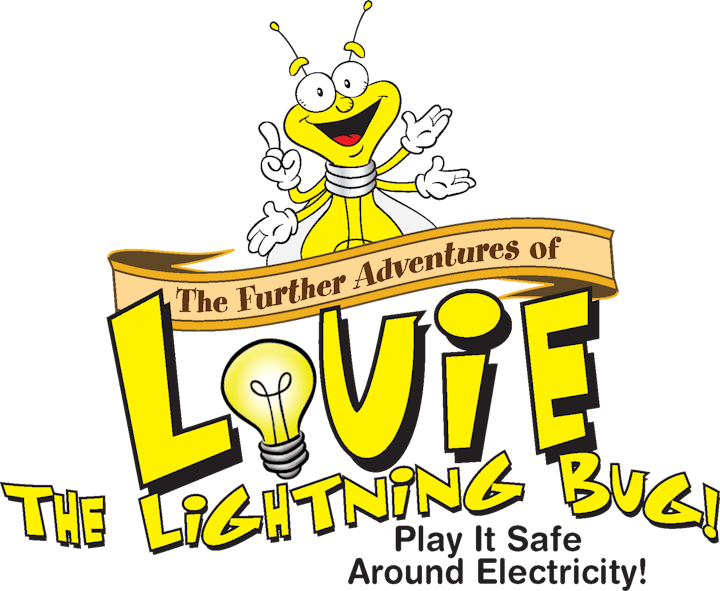 Minneapolis, MN -- Beginning September 9th, the next wave of elementary students in Texas, Oklahoma, Arkansas and Louisiana will learn about electrical safety in a program that features a giant yellow insect! The Further Adventures of Louie the Lightning Bug is a multimedia safety program that actively engages students in learning what they and their families can do to be safe around electricity. The curriculum is sponsored by AEP Texas, Public Service of Oklahoma (PSO) and Southwestern Electric Power Company (SWEPCO), all operating companies of American Electric Power (AEP). 150 elementary schools in their collective service territories are being offered this unique educational program at no charge.
The Further Adventures of Louie the Lightning Bug, produced by The National Theatre for Children (NTC), uses a unique combination of interactive learning techniques that include an entertaining all-school assembly performed by professional actors, classroom curriculum, digital educational games and homework assignments. It teaches elementary students about how electricity is made and used, how to identify dangerous situations and ways to stay safe around electricity. "It's the combination of live, interactive theatre, student workbooks and educational games that makes this program so effective," said Mike Young, Director of Corporate Communications at SWEPCO. "It's one thing to get students thinking intellectually about how they can be safe around electricity. The classroom activities are great for that. But seeing a real, live "Louie the Lightning Bug" on stage encouraging them to be safe? That's incredible. It hits them emotionally and really cements our safety message in their minds."
And the message doesn't stop at the classroom door. The students take what they've learned home and share it with their families, helping them build good electrical safety habits in the home. "Obviously, as a utility company, this is really important to us," emphasizes Graham Dodson, Director of Corporate Communications at AEP Texas. "It [safety] is a very serious matter. But with NTC, we're able to put this really fun, funny character, performed by great actors, right on stage in front of them to deliver the important information in a way that¹s really memorable. Hundreds of thousands of young adults in our service areas have learned how to be safe around electricity because they've actually seen 'Louie'!"
As Dodson points out, the performances are action packed with high energy comedy and audience interaction. Students then return to the classroom to complete print activities and digital classroom games that further reinforce the electrical safety information illustrated by "Louie" and other characters from the show. "These digital classroom games are a great, new component of the program," said Andrea Chancellor, Director of Communications at PSO. "Teachers can use them in the classroom, as is, or customize some of the features so that it fits into their existing curriculum. They can even send them home as family assignments. It's just another great way to get the whole family involved in the safety campaign."
About Southwestern Electric Power Company (SWEPCO)
SWEPCO serves more than 524,000 customers in three states, including 114,000 in western Arkansas, 228,000 in northwest and central Louisiana, and 182,000 in East and North Texas. SWEPCO¹s headquarters are in Shreveport, La. News releases and other information about SWEPCO can be found at: www.swepco.com
About AEP Texas
AEP Texas, a unit of American Electric Power, delivers electricity to nearly one million homes, businesses and industries in south and west Texas. AEP Texas provides regulated energy delivery service to consumers, regardless of which Retail Electric Provider they choose. The region headquarters is in Corpus Christi. For more information: www.aeptexas.com
About Public Service of Oklahoma (PSO)
PSO, a unit of American Electric Power (NYSE: AEP), is an electric utility company serving 540,000 customers in eastern and southwestern Oklahoma. With headquarters in Tulsa, PSO has 4,269 megawatts of generating capacity and provides electricity to 232 cities and towns across a service area encompassing 30,000 square miles. News releases and other information about PSO can be found at: www.PSOklahoma.com
About The National Theatre for Children
In 1978, NTC dedicated itself to delivering entertaining and highly educational programs to positively motivate families, students and educators. We inspire young people -­ and their families -­ to explore important and timely curricular subjects including: wise energy use, STEM, financial literacy, health and nutrition and environmental literacy, among others. Originally focused on delivering its programs through live theatre, NTC is now an educational content provider whose repertoire includes print curriculum, digital classroom games and multiplatform educational media. We have developed the art of teaching through educational theatre into a science of its own, and are currently the largest in-school touring educational production company in the world. www.nationaltheatre.com