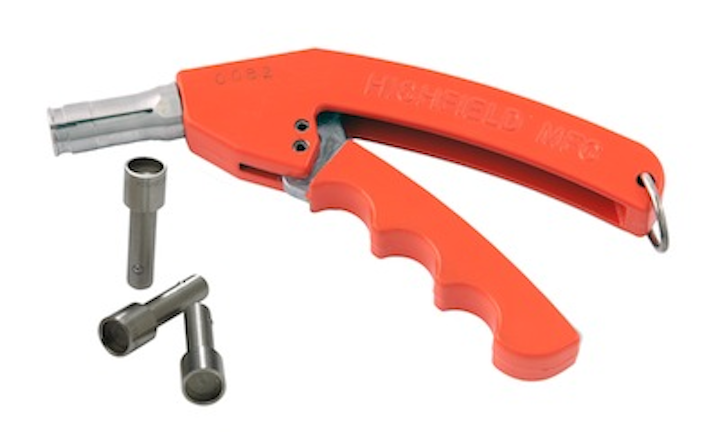 Highfield Manufacturing Co., a producer of security systems for utilities, OEM and niche market applications, introduces a locking system that is cited to feature the industry's first barrel lock without a keyway. The system also includes a "tool-like" key design with an ergonomic, rugged handgrip to make installation and maintenance easy, quick and comfortable.
The Paladin Lock and Key System protects electric, gas and water utility meters with an added layer of protection against tampering and exposure to outdoor environments. The lock's solid surface prevents picking or jamming with sharp objects and keeps debris, bugs, water and contaminants from entering the lock. It also prevents corrosion of the internal locking mechanism.
Because the lock has no opening, it eliminates the weak spot that can cause the key to break and make traditional locks inoperable. For those utilities that need to replace their locks or repair their keys frequently because of damage caused by tampering and corrosion, the Paladin locking system provides a practical solution that can help stem the drain on budgets and resources.
The Paladin Lock and Key System incorporates a range of features that save money and keep operations productive and safe. The lock's stainless steel construction ensures resistance to corrosion.
For more information about Highfield Manufacturing or other locking systems, click here to go to Utility Products' Buyers Guide.