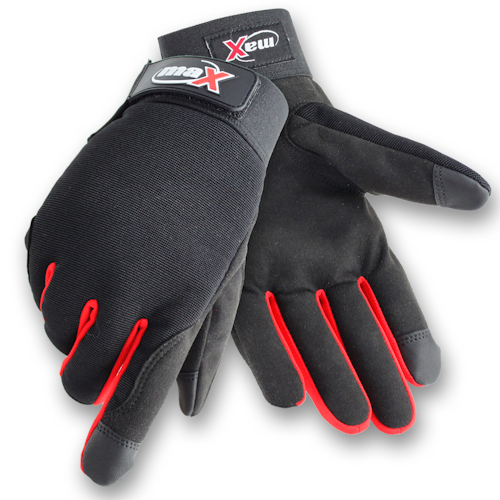 Fleet maintenance: Galeton has introduced #12031 maX Contact Touchscreen Mechanics Gloves. Based on their popular maX 2.0 Gloves, the Contact goes a step further by the addition of special touchscreen sensitive tips on the thumb and first finger. This allows the user to operate smart phones and touchscreen equipment while wearing the gloves.
Unlike other touchscreen gloves that only put touch material on the front, the Contact gloves have touch fabric on the front and back, giving the user more reliable performance whether using their finger pad or tip. Durable synthetic leather palm and flexible spandex back make for a comfortable wearing experience. In a choice of stylish colors: black/red or black/ yellow.
For more information about Galeton or other products, click here to go to Utility Products' Buyers Guide.