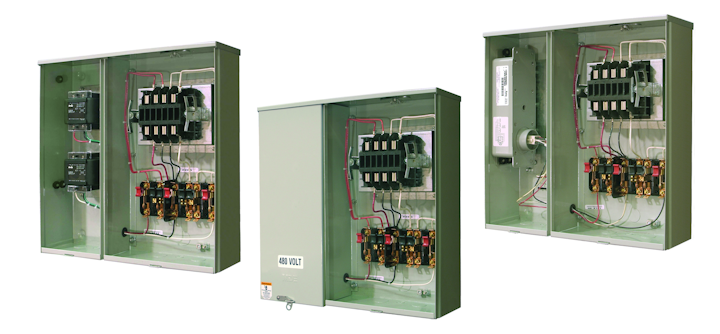 Farmington Hills, MI – Utility safety: Brooks Utility Products, a supplier of metering accessories, security products and meter sockets/transockets to the electric utility industry, is focusing on providing answers to the growing threat of 480-volt arc flash.
Because worker safety, comfort and productivity continue to be top concerns for utility managers, engineers and field service personnel, Brooks has focused much of their new product development efforts to address those needs. FlashSentry enclosure is an innovative answer to the ever-present industry thread of worker injury due to 480-volt arc flash. The patent pending Safe-T-Guard™ barrier technology reduces the threat of arc flash and provides maximum safety for workers.
The enclosure is safer because it isolates the 480 service voltage in a separate, sealable compartment from the 120-volt metering compartment. The voltage is reduced by either the Two-Sockets – Two Meters VT Pack™ with Molex connections or with conventional voltage transformers. Provisions for either are supplied as standard. This provides utility worker with much lower arc fault risk, reducing the requirements for additional flame retardant clothing. The new enclosure also allows utilities the ability to adhere to stringent OSHA standards driven by the latest NFPA 70E standards for PPE.
"The FlashSentry product is the result of our direct response to the industry's need to address worker safety as a top priority", says Scott Mann, Director of Marketing for Brooks Utility Products. "At Brooks, we're listening to our customers, and providing products to meet their needs and keep their workers safer."
Brooks Utility Products manufactures and supplies a complete line of metering related products for the utility industry. Brooks UP is part of the Tyden Group of companies, providers of innovative and customized security solutions and product identification technology.
For more information about Brooks Utility Products or other products, click here to go to Utility Products' Buyers Guide.