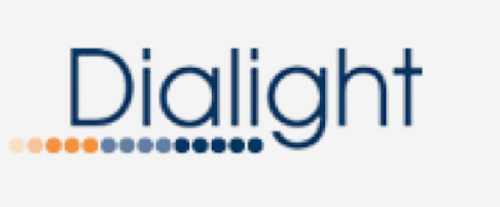 Farmingdale, NJ ­- Safety equipment: Dialight (LSE: DIA.L), a provider of LED lighting technology, announced its Vigilant Series L-864 LED medium-intensity beacon system has achieved FAA certification for wind turbine applications per the FAA's AC 70/7460-1K specifications for wind turbine farms.
Unlike competing systems comprised of separate components, the Dialight Vigilant system features an integrated GPS controller and complete monitoring system inside the beacon housing for a more rugged, weather-resistant unit. Global GPS synchronization ensures precise synchronized flashing of multiple beacons, and Dialight¹s precision, patented optics design offers a sharp cut-off angle for a community-friendly lighting solution with maximum aerial visibility and safety.
The Vigilant Series offers quick payback and faster ROI with significant energy and maintenance savings compared to traditional Xenon and incandescent technology, and even compared to older LED products that have been installed since approximately 2001. The vibration, static and high-voltage resistant system delivers exceptional long-life performance in a maintenance-free solution backed by Dialight's 5-year, full-performance warranty covering the entire fixture. The high-efficiency system can draw just 3.3 watts average for a more efficient lighting solution to complement the sustainable wind energy production.
The new wind-certified Vigilant beacon is the latest addition to Dialight's quickly-growing portfolio of next-generation FAA-certified obstruction lighting, all manufactured in an ISO-9001 certified facility for quality assurance. Dialight's product line also includes the industry's only all-LED L-856/L-864 dual red/white integrated high-intensity beacon and the only L-864 medium-intensity product to incorporate infrared (IR) into a single unit for night-vision system visibility with FAA certification for the red.
"Dialight has been the LED obstruction lighting pioneer for nearly 15 years, advancing more industry-firsts and certified products than any other supplier in the market," said Roy Burton, Dialight's Group Chief Executive. "With thousands of our systems already in place protecting towers and chimney stacks around the world, Dialight is very pleased to now offer the only FAA-certified LED product for the wind market."
For more information about Dialight or other products, click here to go to Utility Products' Buyers Guide.