Flame resistant clothing
Protective clothing: Lac-Mac FR Gore-Tex flame-resistant outerwear is cited to outperform every other FR approved breathable garment on the market.
Jul 12th, 2013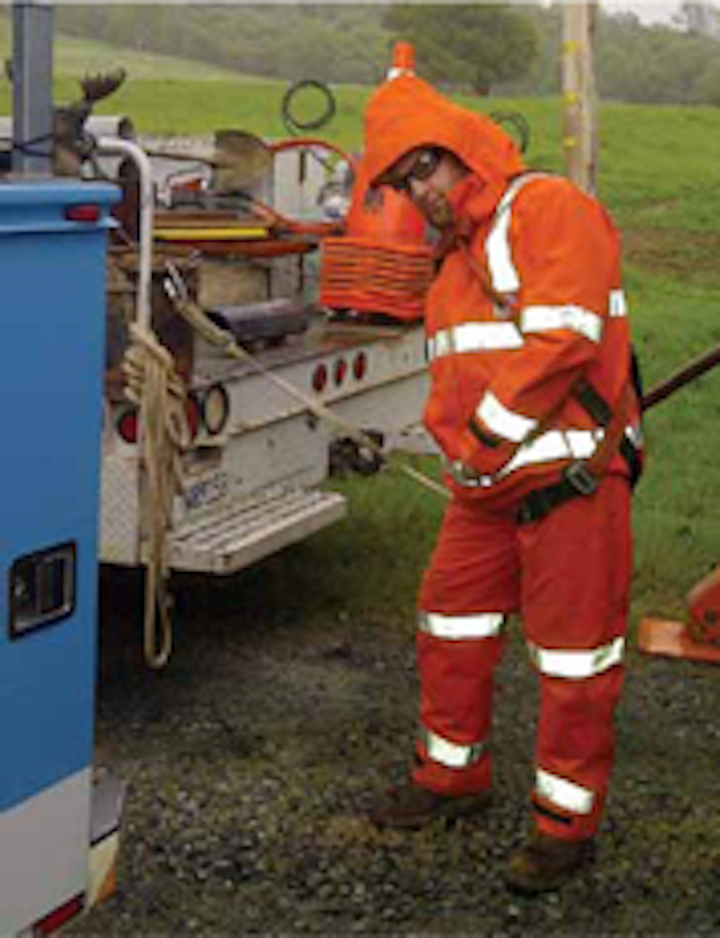 Safety clothing: At the heart of our electric utility garments is the durability and performance of W.L Gore's breathable, 100% waterproof Gore-Tex ePTFE fabrics. For almost a century, Lac-Mac has been a leading protective apparel specialist known for their superior craftsmanship, custom design capabilities, and extremely fast delivery time.
Available in both high-visibility and bright orange, these high performance garments are engineered to keep you warm, dry and protected, even in the most extreme weather conditions. The material is tested to meet ASTM-F1891 for ARC Flame Resistant Rainwear.
For more information about Gore-Tex or other products, click here to go to Utility Products' Buyers Guide.