Safety products: Screw cover, flameproof meter enclosures from Adalet
Utility safety: Adalet has received IECEx certification on its XJ_X series of screw cover flameproof meter enclosures.
Jul 26th, 2013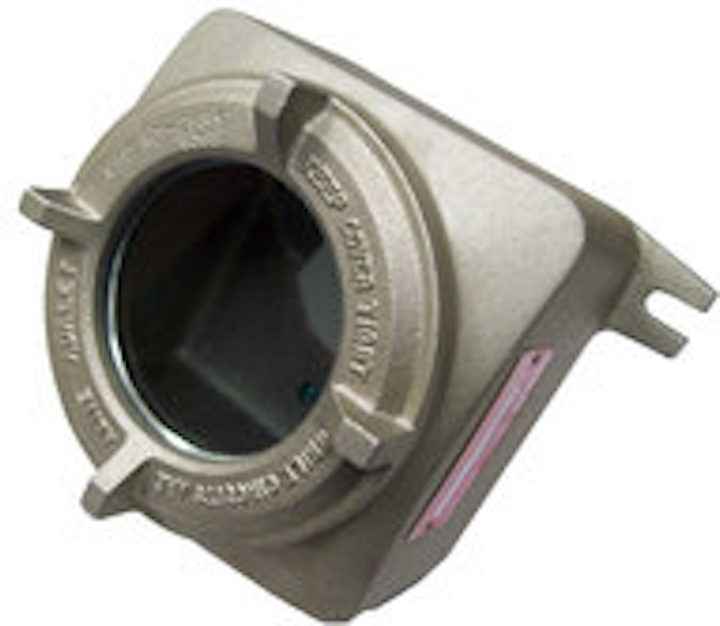 Cleveland, OH -­ Safety equipment: As a global supplier of hazardous location enclosures, Adalet strives to maintain the most recent certifications and standard on our hazardous location enclosures and systems. In keeping with our focus on global approvals, Adalet has recently received IECEx certification on our XJ_X series of screw cover flameproof meter enclosures. The XJ_X series of flameproof screw cover enclosures include 68 standard sizes all approved to gas group IIB+H2 with an IP66 rating. The Adalet enclosures, available with solid cover or viewing window are approved to IEC 60079-0:2011, IEC 60079-1:2007-04, IEC 60079-31:2008 international standards. This new IECEx approval allows more exposure to worldwide markets and strengthens Adalet's position as a globally certified manufacture of hazardous location enclosures and systems. In addition to the IECEx certification, UL, and cUL approvals, Adalet also manufactures the XJ_X enclosures with certifications rated to the ATEX Directive and complies with all current standards.
Adalet, a Scott Fetzer Company, is a leading manufacturer of explosionproof enclosures and systems and industrial sheet metal and non-metallic enclosures and related accessories. We offer global approvals and custom modifications as well as standard products for more than 85 years. The company holds certification under ISO-9001 International Standards for Quality Management. Adalet markets a broad line of industrial and explosionproof enclosure systems ranging from junction boxes, control stations, instrument and meter housings, increased safety terminal and control enclosures, panelboards, and motor starters to mining couplers, pilot devices, cable fittings and other hazardous location enclosure accessories.
For more information about Adalet or other products, click here to go to Utility Products' Buyers Guide.