Fall protection products from Capital Safety
Safety products: Capital Safety expands four product lines—reliable, versatile fall protection products to meet unique needs.
Aug 1st, 2013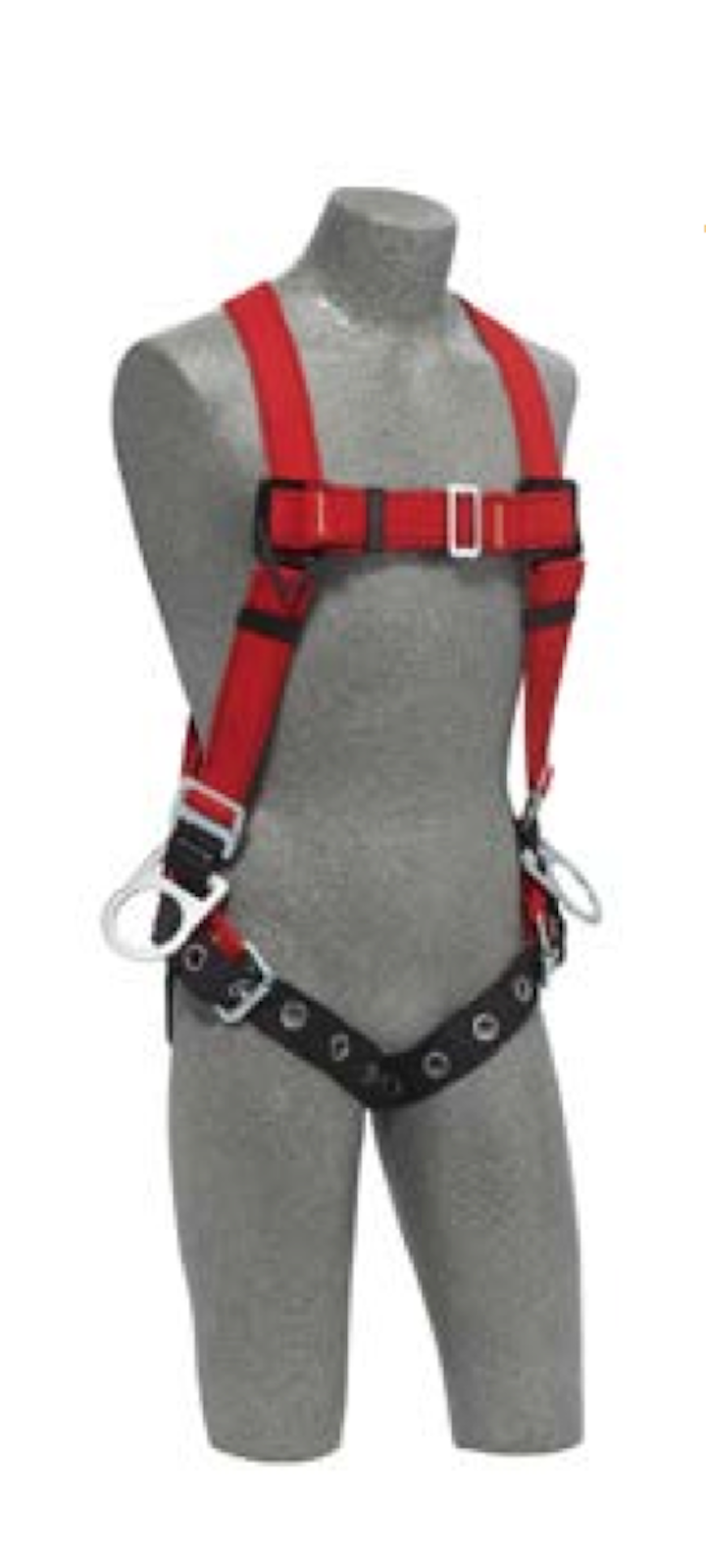 RED WING, Minn. – Lineman safety: Capital Safety, home of the DBI-SALA® and PROTECTA® brands of fall protection equipment, recently expanded four of its already successful product lines -- the PROTECTA® PROTM Welder's Harness, the PROTECTA® 20-foot RebelTM Self Retracting Lifeline (SRL), the DBI-SALA® Sealed-BokTM SRL, and the DBI- SALA® Suspended Workman's Chair.
The PROTECTA® PROTM Welders Harness is uniquely engineered to endure harsh welding environments. Featuring Modacrylic over Kevlar and Polyester webbing that is both heat resistant and flame retardant, the Welders Harness resists heat bursts and weld splatter. Specifically, the webbing can withstand char temperatures up to 700 degrees Fahrenheit, absorbing heat and lasting longer than the standard harness. With a lightweight design that d.ramatically improves comfort and a 420-pound user capacity, the Welders Harness is an affordable, economical option for workers who weld at height.
The latest PROTECTA® RebelTM cable SRL retains all the benefits of a RebelTM in a lightweight 20-foot version, ideal for commercial and residential construction and refinery maintenance. With compact, durable thermoplastic housing—stackable on work surfaces—and an ergonomic carrying handle, it's easy to transport, set up and store this lightweight SRL. The new 20-foor SRL expands the RebelTM cable line to include lengths from 20 feet to 100 feet. Additionally, the side cable exit design enables smooth operation and reduces cable wear.
The DBI-SALA® Sealed-BlokTM family -- the most comprehensive line of sealed SRLs in the industry -- recently expended its product offering with the addition of a 175-foot SRL. The Sealed-BokTM series now includes SRLs ranging from 15 feet to 175 feet. Featuring heavy-duty, durable aluminum housing and stainless steel end-plates, the 175-foot Sealed- BlokTM SRL delivers superior sealed performance, resisting water, contaminants and even corrosion. Dynamic components are safely sealed inside the IP68-rated housing, making this SRL ideal for the toughest working environments, including offshore platform access in the oil and gas and wind energy industries. With a built-in carrying handle, certified as a secondary anchor point, the Sealed-BlokTM SRL is certified for "dropped objects" protection.
The new and improved DBI-SALA® Suspended Workman's Chair, specifically designed for suspension work applications on the edges of buildings, bridges, tanks or silos, provides enhanced comfort for prolonged work hours. Weighing a mere 9.9 pounds, its lightweight design not only maximizes comfort, but also improves portability. With a 420-pound user weight capacity—the highest in the industry—the Suspended Workman's Chair can support heavier tools and equipment than competing products, and the aluminum foot step feature relieves pressure off the user's back and legs. Used in conjunction with a complete backup fall arrest system, the Suspended Workman's Chair helps to support, suspend, position or transport the user.
These products comply with current OSHA and ANSI industry standards.
For more information about Capital Safety or other products, click here to go to Utility Products' Buyers Guide.